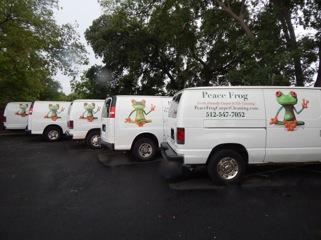 The holidays and parties are now over and you probably have noticed that your upholstered furniture is not as clean as it was before you had guests in your home. Undoubtedly, some of your guests may have inadvertently spilled wine, sparkling grape juice and food particles on your valuable furniture.
In addition to standing out, those unsightly stains are embarrassing. Luckily, the stains can be easily, effectively and safely removed if you hire our well-established and reliable Austin, TX upholstery cleaning company.
Our highly trained and professional technicians have the skills to effectively clean your upholstery. The appropriate cleaning materials and methods will be used to safely remove stains, dirt and debris from your furniture. We assure you that your furniture will not be damaged in any way.
All the work will be done by us. You will not have to try to scrub away at those stubborn stains or have to try to remove the grime and debris. Our cleaning methods are effective and your couches, chairs and other furniture will be thoroughly cleaned when we are done.
We have been in business for many years and many of our customers call on us again because we are reputable and stand by our work. If you hire us, we will offer you the best Austin, TX upholstery cleaning services for your money.
You may be tempted to clean your furniture, but we advise against that. You could use cleaning solutions that are ineffective or that are too harsh for your material, which could damage your fabric that may be irreversible.
If you ruin your furniture, you will have to replace it, which can be extremely expensive. Avoid taking that risk and call our established Austin, TX upholstery cleaning company today for a consultation.
Advantages Of Using Our Austin, TX Upholstery Cleaning Services