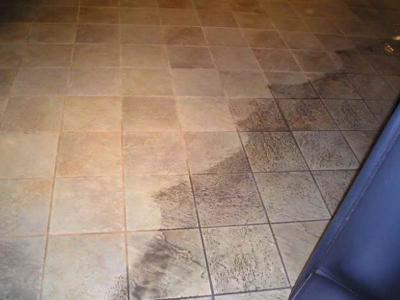 Planning a big event but just noticed that your tile in the kitchen is a mess? Have you tried scrubbing and scrubbing to no avail? It might be time for you to call Peace Frog Specialty Cleaning—an affordable tile cleaning company in Austin, Texas.
There's no sense in getting on your hands and knees with your old toothbrush out. Leave the tile cleaning to the experts and we'll be sure to give your tile that gorgeous glow that it had when it was first installed. Tile flooring is usually in the areas of the house that get the most foot traffic, whether it's the kitchen or the bathroom. You live your life on top of these floors, so why shouldn't they be beautiful. They can be once again, with the assistance of an affordable tile cleaning company. In Austin, Texas, the tile cleaning specialists really don't get any better than Peace Frog.
Other tile cleaners in Austin might offer similar services, but they just don't compare to the excellence and experience of our technicians. We are truly committed to keeping your home clean and beautiful so that you can enjoy it for many years to come. We know that keeping your tile clean lends to a healthier and greener home, which will make your family happy and healthy.
So go ahead and host that next dinner party or potluck. With Peace Frog Specialty Cleaning by your side, you can host with ease, but don't be too surprised if people gush over how clean your home is. Call Peace Frog today for an affordable tile cleaning company in Austin, Texas.