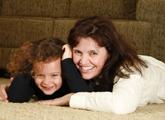 Any And All Austin, TX Area Rug Cleaning
If you are looking to hire some skilled and friendly professionals for your Austin, TX Area Rug Cleaning needs, that would be us. We know how to keep your property looking spotless and the way that we do this is with our high quality tools that allow us to get a deep clean. You will not be able to achieve this level of quality of Austin, TX Area Rug cleaning unless you hire our skilled professionals to take care of it for you.
We know that you might not always have the time to do a high quality cleaning so this is why it is important to use services like this to keep your property looking its best. We have been cleaning many rugs and carpets for several years and our clients are always coming back for their carpet cleaning needs because they know that we care about getting it done right the first time. You cannot trust anyone else for such a quality clean the way that you can trust us to get it done for you.
We will be friendly, courteous, efficient, and more and you will see why we have stayed in business for so long with this service. When you have any cleaning needs like this, we would be happy to take care of it for you. We have seen it all and there is no project size that is too big for our team to handle. We have skilled professionals that are ready to tackle any cleaning issues that you might have. Do not worry about doing this cleaning process yourself, we have the proper tools and knowledge to get you the best cleaning job on your rugs.