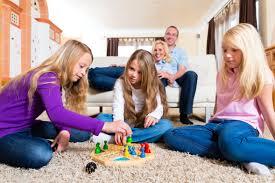 We all know what it's like to stress before hosting a big holiday dinner or a family gathering. You want to make sure everything is perfect, from the place settings to the perfect temperature that the turkey needs to be cooked. You spend the whole week cleaning and preparing for your guests to arrive, and that's only when you start to notice how dingy and dirty your carpets are. We all get busy and often neglect to clean the carpets, and so then you might start to panic and think that your guests will judge your home by the state of your carpets. Don't sweat it! With the Austin carpet cleaning Experts—Peace Frog Specialty Cleaning—by your side, you will have beautiful, clean carpets to show off to your guests.
Here at Peace Frog, we pride ourselves on offering efficient and effective carpet cleaning services for your home. We not only want to make sure that your carpets look great, but that they also make your home have better air quality and lend to a healthy environment. Your Peace Frog carpet cleaning technician will use a deep steam cleaning method, which will give your floors a fresh, beautiful appearance. We use an environmentally friendly carpet cleaning solution, which contains no harsh petrochemicals and is detergent free. You can rest easy scheduling a Peace Frog cleaning, knowing that it's effective and completely safe for kids and pets.
If you would like more information about the Austin carpet cleaning experts, give Peace Frog a call for a no-obligation quote today!