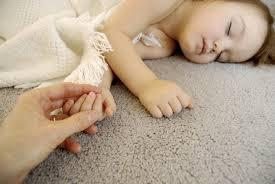 Did your kid spill grape juice all over your white carpets? Did your dog track in a bunch of mud after a rainy day? Did you accidentally spill wine all over the floor? It might be time for an Austin professional carpet cleaning by Peace Frog Specialty Cleaning! You can rest easy with a professional carpet cleaning by Peace Frog with our 200% Peace of Mind Promise, which guarantees you will be satisfied with our services or else we will render it. That's our promise.
Not only will a Peace Frog carpet cleaning make your home look beautiful once again, restoring the vibrancy of your carpets and giving them a fresh look, but it will also remove bacteria and allergens that are hiding in your floors. A professional carpet cleaning lends to a healthier environment for you and your family. Our carpet cleaning solution is environmentally friendly and is completely safe for your and your family, even those with small children or pets. Our carpet cleaning solution is detergent free and contains no harsh petrochemicals. We pride ourselves in differentiating ourselves from our competitors, who often use harmful chemicals like ammonia or chlorine, which can be irritating to the eyes or the skin.
Here at Peace Frog, we believe in a better cleaning for our valued customers. We want to be your partner in keeping your home beautiful for many years to come. Our customers' satisfaction is of the utmost importance to us and we will work hard to ensure that we make sure every spot on your carpet is removed so that you will be proud to show them off to family and friends. So, when you need an Austin professional carpet cleaning, call Peace Frog today for a no-obligation quote!