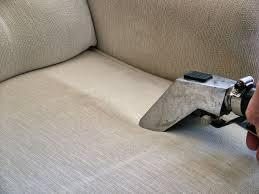 Has your furniture been looking a little worse for wear lately? Can you even remember the last time you looked at your furniture and liked what you saw? It might be time for an Austin upholstery cleaning expert to professionally clean your furniture. Here at Peace Frog Specialty Cleaning we offer expert, efficient services that are guaranteed to bring your furniture back to its best state: beautiful.
We specialize in cleaning several types of upholstery, including:
• Leather upholstery• Wool upholstery• Micro suede upholstery• All common types of fabric
When your expert upholstery cleaning technician arrives at your home they will ensure that your furniture is safe to steam clean by checking for color fastness and for the dimensional stability of the fabric. Your technician will then steam clean your upholstery, bringing back its vibrant colors and fresh look. Upholstered furniture uses more varied materials and methods of manufacture than carpet, which is why our technicians take special precautions and considerations to make sure that the fabric does not bleed or run.
Although you may grimace at the sound of paying someone to clean your old, tired furniture, we promise that we can bring life and vibrancy back into the fabric. When you get your upholstery professionally cleaned, you can potentially save thousands of dollars because you won't need to buy new furniture. So, when you need an Austin upholstery cleaning expert, call Peace Frog Specialty Cleaning for a no-obligation quote today!