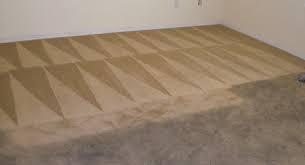 Whether you take your shoes off at the door and forbid food in your living room or you regularly host family movie nights or book club with tons of food and drinks, your carpets need a little TLC every once in awhile. Experts recommend that you get your carpets professionally cleaned in high-traffic areas about once every six months and once per year in all other areas. When you need a carpet cleaning company in Austin, look no further than Peace Frog Specialty Cleaning!
Here at Peace Frog, we want to be your partner in keeping your home beautiful and clean for many years to come. We offer expert and efficient services that will get your home cleaner, healthier, and fresher for you and your family. We use a deep steam cleaning method that extracts bacteria and grime from your carpets, improving the air quality in your home as well as making them look great. Our carpet cleaning solution is detergent free and environmentally friendly.  The carpet cleaning solution contains no harsh petrochemicals and is ammonia and chlorine-free. Many of our competitors use harmful chemicals such as ammonia or chlorine in their solutions, which can be irritating to the eyes or skin.
We are so committed to keeping your carpets beautiful and to making sure that you are completely satisfied with our work that we offer out 200% Peace of Mind Promise. If you ever have an issue with any of our services, just give us a call and we will render it. That's our promise. So, when you are looking for a carpet cleaning company in Austin, call the experts at Peace Frog Specialty Cleaning!