Peace Frog Specialty Cleaning – Carpet Repair
Expert Carpet Repair in Austin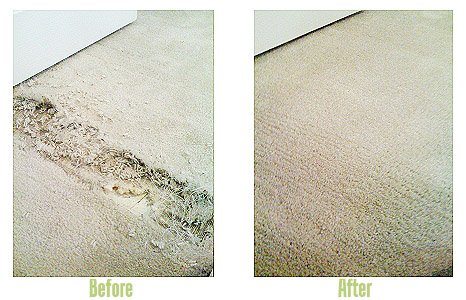 We all love before and after pictures in magazines or on television shows, but more often than not we're living with something that is a "before" in our own house. Whether your cat scratched a section of your carpet, you spilled a glass of red wine, or maybe your carpeting needs to be completely re-stretched, it can be an eyesore and an embarrassment in your home. When you need expert Austin carpet repair, call Peace Frog Specialty Cleaning! Our proficient technicians will get your house back to beautiful in no time. There's no need to cover up that ugly spot on your carpeting with a piece of furniture or an area rug. Your Peace Frog technician will assess what needs to be repaired on your carpet and will set to work. Your carpet is the unsung hero of your home and is the biggest piece of furniture that you use on a daily basis. Accidents happen as we live our lives in our homes, but there is no need to sweat it with Peace Frog by your side. Our excellent customer service track record proves that we work hard to make sure your home is well taken care of. We can solve a variety of problems with your carpeting. We specialize in:
Seam Carpet Repairs
Carpet Re-Stretching Carpet Repair
Transition Bar Replacement Carpet Repair
Burns, Holes, Tears Carpet Repair
Don't go it alone! Call Peace Frog Carpet & Tile Carpet Cleaning for expert Austin carpet repair today!