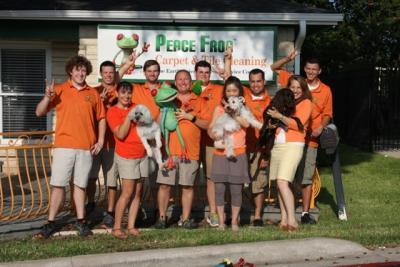 Ceder Park, TX Truck Mounted Carpet Cleaning
Carpets, the gorgeous textile floor coverings which adorn our floors – adding elegance and chic to our home decor – are usually neglected when it comes to their cleaning. Staining is a major issue with carpets, especially with spill accidents, and if we aren't quick enough – the stains get embedded for good.
If you have tried DIY home stain-removing solutions that didn't work, we at Peace Frog Carpet Cleaners are here to the rescue!
Our Ceder Park, TX truck mounted carpet cleaning solution works wonders on all rugs, luxury carpets and upholstering -leaving them looking spic and span, while keeping them beautifully clean for longer.
Our Ceder Park, TX truck mounted carpet cleaning is a new entrant in the race of the various products and methods that are available to clean upholstery and carpets immaculately, and they definitely have turned out to be one of the most efficient solutions at the moment. As the name suggests, these cleaning machines are generally mounted on the floor of a van or trailer. When someone is in need of getting their carpets or upholstery professionally cleaned, we use these vans and go to the premises; after connecting the vacuum hose and the solution line hose to the machine, we take the hoses inside the building and finally connect a carpet cleaning brush/wand to the ends of the hose.
Our cleaners usually use a cleaning method called hot water extraction, which is also known as steam cleaning though it doesn't really include any steam. This method uses hot water to agitate the stain and to eventually remove it. The high temperature of the water ensures that the stain is removed from its very roots and at the same time, it does no damage to your carpet.
So, if you desire to get those age-old stains out of your carpets for good, with professional expertise, you know who to call!