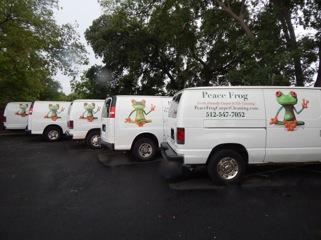 Dirty and smelly furniture sticks out in a room and makes your expensive furniture look old and beat down. Food, stinky feet, pets and kids all contribute to the dirt, stains and odors. You cannot get your couches and chairs totally clean with cleansers that you buy from a store.
If you want your furniture to look bright and new and smell fresh once again, you will have to hire a professional Austin, TX upholstery cleaning company such as ours to clean your furniture. We are experts and will not harm your furniture. Our cleaning solutions are mild and will successfully remove dirt and tough odors without discoloring or streaking your fabric.
If you have your furniture cleaned on a regular basis, you will have it longer. Over time, dirt and oil breaks down upholstery and causes the fabric to fray. Professional furniture cleanings will save you money because you will not have to buy new furniture or have it reupholstered.
Professional upholstery cleaning removes debris and dirt as well as allergens from your furniture. It goes down into the fold and nooks and crannies of your furniture to remove crumbs, food particles and dirt that regular cleaning and vacuuming cannot reach.
We will also treat tough stains and spots so that they will not show after your furniture has been cleaned. Plus, we will add fresh deodorants to get rid of musty odors, which will freshen your upholstery.
Our technicians have knowledge about all types of fabrics such as wool, linen, suede and cotton and will not stain your upholstery or cause it to streak or fade. Your upholstery will be look new when we are done.
Contact our established and reliable Austin, TX upholstery cleaning company if you want your furniture to stand out in the room again and have a clean smell.