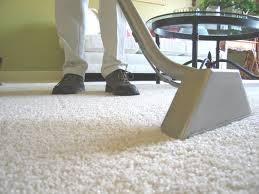 It is no secret that Austin residents are interested in eco-friendly products and are passionate about being conscious about the services they choose for their home.  So, it's no surprise that Austin residents would also want their carpet cleaning services to be eco-friendly as well, which is why they choose Peace Frog Specialty Cleaning! When you are looking for an eco-friendly carpet cleaning in Austin, look no further than Peace Frog. Our services are friendly, fast, and make your home a happier, healthier place.
Here at Peace Frog, we believe in a better carpet cleaning solution. Our carpet cleaning solution is detergent free and contains no harsh petrochemicals. Many of our competitors use carpet cleaning solutions that contain ammonia or chlorine, which can be irritating to the eyes or skin. We pride ourselves on offering carpet cleaning services that are 100% safe for homes with small children or pets. Your health and safety is of the utmost importance to us. We are also deeply committed to offering services that do no harm to the environment, which is why we use a more natural cleaning product and dispose of wastewater responsibly.
Green cleaning products are not only better for the environment, but they are also better for your health. After a professional carpet cleaning, your home is fresh and the air quality is improved. You may start to notice that allergies and colds decrease when your home is at its absolute cleanest. Call Peace Frog Specialty Cleaning for more information about eco-friendly carpet cleaning in Austin!