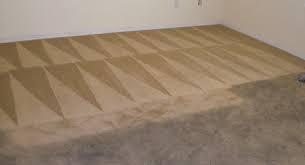 We know your rug is precious to you. Whether you inherited it from your grandmother or you picked it out in a store, your area rug ties the room together.
That's why it's imperative that you pick out an expert rug cleaning service in Austin. Peace Frog Specialty Cleaning knows the ins and outs of cleaning all the surfaces in your home—including your area rugs.
While most carpet cleaning companies will tell you that your rugs need to be cleaned in house and will charge you a hefty fee, the truth is that many area rugs can be steam cleaned right in your home. Your rug can stay right where you want it, which is in your home.
Your service technician will first evaluate your area rug to make sure that it is colorfast. While many rugs do not require special treatment, some area rugs can bleed or run and special precautions need to be taken. If your service technician sees that your rug is safe to steam clean in your home, they will take great care in cleaning your rug and making it its most beautiful.
Our rug cleaning process includes a preconditioning treatment, which is 100% safe for children and pets so you can rest easy. Your area rug is the focal point of your room and it should stay that way.
Don't be afraid to keep your rug out all year long. With Peace Frog Specialty Cleaning, your rug can be a family heirloom that doesn't have to stay in the attic all year round.