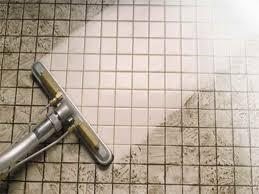 The kitchen is the centerpiece of the home. It's the place where people gather to tell stories, swap recipes, and be together with the people they love.
But with all of that activity and food, it can take a toll on your kitchen tile and grout. Cleaning your tile and grout professionally will ease the stress of entertaining friends and family and will give your home that extra sparkle that you will love.
Just like carpet, tile and grout can build up dirt and dust over time, giving off a dingy, dull appearance. Also like carpet, high traffic areas of tile are more susceptible to dirt and dust, and those areas should always receive the most attention when cleaning.
When you decide it's time to schedule a professional tile and grout cleaning in Austin, be sure to call the experts at Peace Frog Specialty Cleaning. With five-star service and a huge satisfactory rate with their customers, they will have your home sparkling clean in a short time so you can get back to what's important in your home.
When you call Peace Frog for more information about professional tile and grout cleaning, be sure to ask about their grout sealing process, which keeps grout cleaner in between professional cleanings and also maintains its durability.
So go ahead and host that dinner party. Invite your neighbors over for dinner. Offer to host Thanksgiving. You'll have the most beautiful floors in the neighborhood thanks to Peace Frog Specialty Cleaning. Let Peace Frog take care of your tile floors so you can get back to what matters.