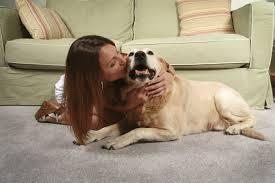 It is no secret that Austinites care deeply about the environment around them. Austinites are constantly putting forth different efforts to keep their city clean, green, and efficient. So why should your carpet cleaning be any different? At Peace Frog Specialty Cleaning we believe that our services should reflect the wants and needs of our customers, and one major thing Austinites want is to be eco-friendly in every aspect of life. When you want green Austin carpet cleaning, call on the services of Peace Frog Specialty Cleaning!
When you schedule a Peace Frog carpet cleaning, you can rest assured that your services are friendly to the environment because we never use harsh petrochemicals in our cleaning solution. We use an environmentally friendly compound called DFC by Chemspec. DFC stands for "detergent-free cleaning" and is endorsed by Envirodesic™ for maximum indoor air quality. Not only will a carpet cleaning by Peace Frog get your home looking gorgeous, but it will also improve the quality of air and life in your home. Our carpet cleaning solution contains no harsh chemicals like ammonia or chlorine, which can irritate the eyes or skin. Although there are many other carpet cleaning companies in Austin, we pride ourselves on standing out from the crowd with our green initiatives that we know are important to our customers.
Are you interested in green Austin carpet cleaning? Give Peace Frog a call today for a no-obligation quote! Rest easy with our 200% Peace of Mind Promise, which guarantees that we will make sure you are satisfied with our services or we will fix it. That's our promise.