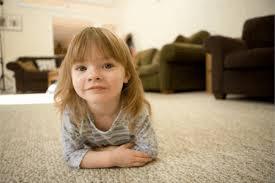 As a business owner, we know just how hard you work to make everything perfect. We know you work long hours and that you obsess over every little detail, so why shouldn't your carpets be one of them?
Whether you're trying to impress customers, new clients, or you just want your employees to enjoy a nice, clean office environment, we here at Peace Frog would love to provide you with the best green commercial carpet cleaning in Austin. The carpets at your place of business can get dirty—whether you own a clothing store with lots of foot traffic during the day or you run a daycare where lots of little ones with sticky hands and feet are constantly running around.
Peace Frog Specialty Cleaning is different from all the other Austin carpet cleaning companies in that we offer 5-star customer service and a 200% Peace of Mind Guarantee. When it comes to your business, you really only deserve the best. We want your floors to look professional, sleek, and cozy.
Our commercial carpet cleaning services are also environmentally friendly and are free of harmful chemicals. We use a detergent-free steam cleaning method that does not contain any harsh petrochemicals and that is completely safe. The compound we use to clean your carpets is endorsed by Envirodisec, which is a company that identifies clean products, healthy buildings and services that promote a healthy lifestyle.
Peace Frog Specialty Cleaning would be so happy to assist you in keeping your carpets beautiful and fresh so that you can get back to finely tuning your business. Let us worry about the carpets and you take care of the rest.