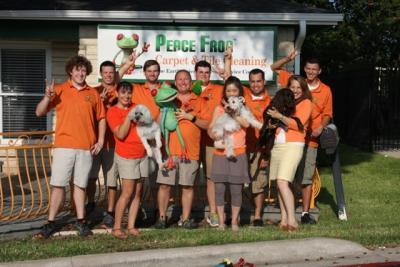 Keep Your Commercial Carpets Clean with Austin, TX Truck Mounted Carpet Cleaning
Are you the owner of a commercial property? Dozens of people may come in and out of the building each day, walking along the carpet while they're getting to where they need to go. With so many people walking around, it isn't unusual for the carpeted floor to easily become dirty. You never know what other people are unknowingly bringing in with them from outside, such as dirt, tree leaves, and other debris.
A Austin, TX truck mounted carpet cleaning is ideal for commercial properties. Our company brings the carpet cleaner to your building where it will be able to extract dirt from the carpet using hot water. We use this machine because it is easy to connect other assorted cleaning tools to it, making it perfect for removing all unwanted dirt and debris from those carpets. If your goal is to keep your building as clean as possibly, especially when it comes to the floors, we're here to make that happen.
Cleaning carpets in a large building can take hours if you were trying to do it all on your own, but our professionals can get the job done for you in no time. Our powerful cleaning system helps to restore carpets to their original condition, which is something you may not have been able to enjoy in a long time. Not only will the building smell better because the carpets will no longer be musky, but those who travel through the building will notice the difference in cleanliness too.
Highly frequented areas can get dirty quick, especially the carpets. Don't let those carpets become too dirty. If you're concerned about how you'll get them clean, simply contact us and we'll help with our Austin, TX truck mounted carpet cleaning service.
Keep Your Commercial Carpets Clean with Austin, TX Truck Mounted Carpet Cleaning