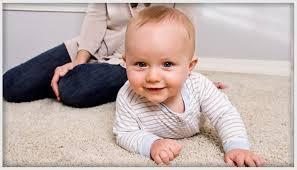 Here at Peace Frog Specialty Cleaning, we know how much Austinites care about the environment. With so many green initiatives, we know how many environmentally conscious citizens we have. We wanted to make sure that we served the city well and offered earth-friendly carpet cleaning in Austin. Not only is earth-friendly carpet cleaning better for the environment, but it's also better for the health and safety of your home. When you choose Peace Frog for your carpet cleaning needs, we promise that we will use eco-friendly products that are good for your family and for the globe.
When your Peace Frog technician cleans your carpets they will use a detergent-free, deep steam cleaning method. This deep steam cleaning method will make your carpets look good on the surface and will also eliminate dirt and grim that settles in it, which can negatively affect the environment of your home, making your family more prone to allergies and illnesses. Our carpet cleaning solution contains no harsh petrochemicals like many of our competitors use. If a carpet cleaning solution contains detergent, it can cause the carpet to retain more water and therefore attract more dirt after a cleaning. These detergents can also contain harmful chemicals that are not safe for families, especially those with children or pets. Our detergent-free carpet cleaning solution is so safe that you could eat it—however we don't recommend it!
When it comes to earth-friendly carpet cleaning in Austin, there really is no better choice than Peace Frog Specialty Cleaning. We strive to provide your home and family with expert services that make your home cleaner and more beautiful, which is why we offer our 200% Peace of Mind Guarantee. Call us if you are ever dissatisfied with our services.
For more information about eco-friendly carpet cleaning, call us today for a no-obligation quote!