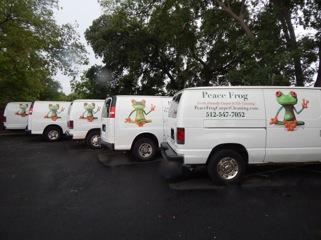 Truck mounted carpet cleaning will deep clean your carpeting and offers a powerful clean the effectively removes embedded dirt and debris. It is one of the top carpet cleaning methods existing today.
What makes it such an effective way to clean carpets is the incredible suctioning power that destroys dirt, allergens, odors and debris. In addition, the high volume of water pressure that is used cannot be duplicated by any other carpet cleaning techniques such as steam cleaning.
Your carpets will also dry quickly because of the high water pressure and hot water temperature that is used during the cleaning process. Also, less water is used, which means your carpeting will not be overly wet and will dry faster than it would with another carpet cleaning method.
Our Georgetown, TX Truck mounted carpet cleaning involves the use of a machine that stays mounted on the van and is never brought into your home. The cleaning method that is used is safe and is free from chemicals and detergents.
Due to the fact that there is not any soap used to clean your carpets, your carpeting will be free from any sticky residue. In addition, your carpeting will not be bleached, stained or discolored because there are not any harsh chemicals used.
This method of carpet cleaning is also makes less of a mess than other carpet cleaning methods because technicians will not drag or carry any dirty equipment into your home. An extended hose affixed to the van is the only equipment used. Plus, the water and buckets are kept on the truck, which also shortens the cleanup time.
If your carpeting is smelly, stained and soiled and if you want it to be thoroughly cleaned, contact our established and reliable Georgetown, TX truck mounted carpet cleaning company today. Your carpeting will smell refreshed and will look perfectly clean.
Our Georgetown, TX Truck Mounted Carpet Cleaning Is Beneficial