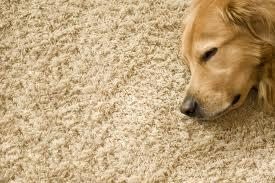 There is no greater joy than to own a pet. They snuggle with us at the end of a long day. They greet us at the door, just as excited as they were the day before. Your pet might even sleep in the same bed with you (your spouse permitting). But sometimes, you might get frustrated as a pet owner knowing just how much they shed and how much of a mess they make. Pets can especially make a mess on the carpets, leaving behind bunches of fur, or perhaps an accident on occasion. When you need a pet-friendly Austin carpet cleaning expert look no further than Peace Frog Specialty Cleaning!
Here at Peace Frog we are huge animal lovers and we know how important it is to pet owners that any chemical or product you bring into your home is going to be safe for not only you, but for your favorite furry friend. Our carpet cleaning solution is detergent-free and contains no harsh petrochemicals like many of our competitors use. Not only is our carpet cleaning method safe and effective, but our technicians will also use black light technology to clean hard to see pet stains and remove bacteria and odor from your carpets.
Don't kick Fido out to the dog house just yet! With our expert services, you can enjoy having a pet indoors, living your life alongside you. Call today for more information about the pet-friendly Austin carpet cleaning experts—Peace Frog Specialty Cleaning!