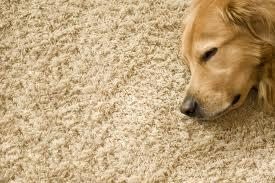 Many pet owners feel like their pets have really become an essential member of the family. Our pets watch television with us, sleep on our beds, and sometimes even dine with us (much to our dismay). But pets can be a really big mess in your home, and especially on your carpets. When your pets have dragged mud in on your sparkling white carpets, it's time to call Peace Frog Specialty Cleaning, the pet-friendly carpet cleaning experts in Austin.
Our Peace Frog carpet cleaning technicians only use the safest and most effective carpet cleaning solutions for your home. We offer detergent-free cleaning as an alternative to many other companies whose cleaning products include harsh petrochemicals, which can be damaging to your carpets as well as the health of your home. Our safe and environmentally friendly carpet cleaning process especially gives homeowners with small children or pets some peace of mind.
Peace Frog technicians can also remove stains from your carpets that your pets have left behind, as they often tend to do. Our technicians use black light technology to pinpoint exactly where the pet stains are on your carpets so that we can remove both the stain and the odor.
Here at Peace Frog, we are committed to getting your carpets back to beautiful. Your carpets are the biggest piece of furniture in your home and we know that you want them to last as long as they possibly can, which can be challenging with animals in the house. But go ahead and let your pets stay indoors with you where they can be family. With Peace Frog, pet-friendly carpet cleaning experts in Austin by your side, you can't go wrong.