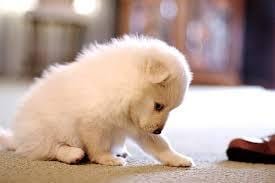 To many, pets are a huge part of their family. Our pets greet us at the end of a hard day. They are always so eager to go for a spin in the car, and they're always up for new adventures. And unfortunately, sometimes our pets can cause huge messes in our homes.
If you're a pet lover, you are well aware of the struggle of owning a dog or cat and wanting clean and fresh-smelling carpet. Cleaning your carpets yourself will eliminate the problem short term but over time, the pet stains can seep into your carpets and carpet padding, which can cause odor issues.
If your pet stains the carpet, call the pet-friendly carpet cleaner in Austin, Peace Frog Specialty Cleaning. Peace Frog's safe, detergent-free carpet cleaning method will be effective in removing stains and making your carpet smell and look just as fresh as they day it was installed. Removing pet stains has also never been easier thanks to Peace Frog's use of black light technology to zone in on a pet stain and remove it effectively.
Many other Austin carpet cleaners promise results when it comes to pet stains, but Peace Frog promises five-star service and attention to detail when it matters most to your home.
So don't banish Fido to the outdoors—because Peace Frog is here to clean up any and all accidents that may happen. Your carpets are the unsung heroes of your home. Be sure to treat them with the utmost care and your home will look like it deserves—beautiful.