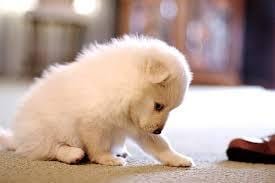 Did you know that Austin was named one of the best cities for pets in the U.S. by Forbes? It's really no surprise to us either—we love our pets in Austin. We love our pets to go with us on vacation, to chill with us in the backyard, to attend music festivals with us, and to snuggle with us in bed and on the couch. The only downside to all of this quality time with our furry friends is that pets can unfortunately leave behind stains and odors in our home and on the carpets. But before you kick out your furry companion out to the dog house outside, give Peace Frog Specialty Cleaning a call for pet odor removal! In Austin, Texas, the pet odor removal services don't get any better or quicker.
When your pet leaves a mess on the carpet or rug, it's really tempting to go out to the pet store or the nearest big box store to get a spray or chemical to remove the pet stain, but it's really hurting you and your home in the long run. Calling a professional carpet cleaning company to remove pet stains and odors is really your best bet because store products are really insufficient to adequately remove pet stains. When you call Peace Frog for pet odor removal in Austin, Texas, your professional technician will inspect your carpets and rugs for stains with black light technology to pinpoint exactly where they need to clean. They will then apply a neutralizing agent to kill the odor and the bacteria from the stain.
Get your home back to fresh and clean with the services of Peace Frog Specialty Cleaning! Call today for a no-obligation quote.