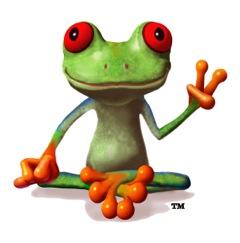 The carpet is the unsung hero of your home. All of the activity in your home happens on top of it and it can take a daily beating—with muddy footprints, sauce spilling on it on spaghetti night, or a few accidents from your new puppy.Keeping your carpets clean is not just a chore for you as a homeowner, but it's also a necessity for your family's health. But keeping your carpet clean in Austin has never been easier with Peace Frog Carpet and Tile Cleaning. This clean and green company will remove harmful pollutants and give your carpet a brand new, fresh appearance.  You won't find an Austin carpet cleaner who works harder to make your home beautiful and keep your family happy and healthy.
The Environmental Protection Agency has reported that dirty carpets can retain many indoor allergens such as pollen, dander, as well as everyday dirt and dust. Peace Frog's environmentally friendly carpet cleaning solution that is detergent free will rid your home of these allergens and make the carpets look brand new again.
In addition to the sparkling good looks that this Austin carpet cleaner provides to your home, a professional carpet cleaning can also increase the lifespan of your home's carpet. The increased lifespan of your carpet will save you money in the long run and keep your home beautiful for years to come.
Experts recommend that quarterly a high traffic area should receive a professional carpet cleaning, so Austin residents, what are you waiting for? Call Peace Frog Carpet and Tile Cleaning today!