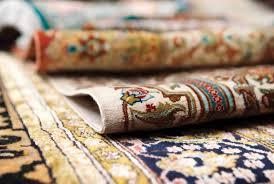 A beautiful rug can really tie a room together, but with all of the foot traffic in your house, a beautiful rug can become an eyesore quickly. Here at Peace Frog Specialty Cleaning, we know that you want to keep your rug as gorgeous as the day that you bought it or even inherited it. When it comes time to get that sparkle back in your area rugs and you need a professional rug cleaning in Austin, Texas, call Peace Frog.
One of the most stressful parts about getting your rug cleaned is that many companies need to physically take your rug and clean it in house. It's hard to trust someone with your area rug, especially if it's an heirloom. When a Peace Frog rug technician comes to your house, they will first inspect your rug and see if it can be cleaned right in your home. Typically, rugs can be steam cleaned in your home, depending on the material.Your Peace Frog technician will check and see if your rug is colorfast. Many rugs can run or bleed and our expert technicians know exactly what precautions need to be taken to keep your priceless rug beautiful. If we find that your rug is safe enough to steam clean in your home, we will vacuum and then pre-condition with a detergent-free solution that is environmentally friendly and safe for babies and pets.  A professional rug cleaning in Austin, Texas with Peace Frog means that your rugs will not only be taken care of, but they will finally get that glow back.
So let that rug be center stage in your home once again. Don't be afraid to let your rug truly be a part of your family. Schedule a professional rug cleaning! In Austin, Texas it doesn't get much better than Peace Frog Specialty Cleaning.