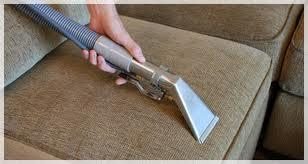 You know that your furniture has seen better days. After years of movie nights, eating in front of the television, and a multitude of family gatherings, your furniture has been through a lot. But before you start perusing the furniture stores for a new couch, call Peace Frog Specialty Cleaning—a professional upholstery cleaning specialist in Austin.
Our technicians at Peace Frog can restore your furniture and extend its life, saving you both money and time. When we clean your upholstery we use a deep cleaning hot water process which cleans below the surface of your furniture and removing stains, bringing it back to its most beautiful.
Experts recommend that you get your upholstery cleaned about once every year, especially if you live in a house with kids or pets. Cleaning your upholstery contributes to higher air quality in your house and improves the health and happiness of your family.
When you schedule a professional upholstery cleaning, be sure to ask about applying Dupont Teflon technology to prevent stains and keep your furniture looking gorgeous for as long as possible. The Dupont Teflon stain repellent is the same application we use for carpet protection and is highly effective.
We specialize in cleaning micro suede upholstery, wool upholstery, as well as leather cleaning. Here at Peace Frog, we guarantee that you will be satisfied with our services and we would love to give you a hand at getting that glow back in your home.
Call today for more information about the professional upholstery cleaning specialist. In Austin, there's really no other obvious choice than Peace Frog Specialty Cleaning.