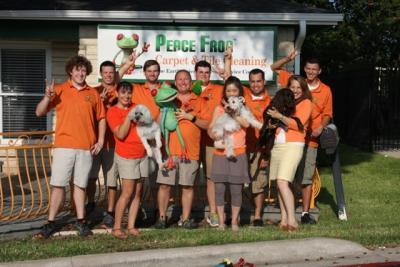 Most people don't think about cleaning their upholstery as they do their carpets. Just because you can't see the dirt and germs doesn't mean it's not there. Sweat, dust, smoke from cooking and cigarettes and other invisible contaminants get deep into the fabric of your furniture. This causes stains, a dingy appearance and odors that store-bought cleaners can't remove. What you need is professional Austin, TX upholstery cleaning.
My highly trained professional staff can make your upholstery look and smell brand new. We have the equipment and the experience needed to get deep down grime out. You'll be amazed at how fresh and vibrant your furniture will look after treatment!
When you call us for service, our courteous employees will walk you through the process:
• We will quote you a price that fits your budget with no hidden fees. We won't try to upsell you at the last moment.
• We will make an appointment that suits your schedule and show up on time. We realize you're busy, and we strive to bring as little disruption to your day as possible.
• We are experienced in treating all types of fabrics-even the most delicate-so you know that your furnishings are in the right hands.
• We will treat your home and your belongings with the respect and care with which we would treat our own.
• We promise to work and use our equipment in a manner that is safe for you, your family and your pets.
• We will clean up after ourselves and replace your furniture to its proper place.
Store bought cleaning products only sit on the surface of your fabrics and then they leave a residue behind that attracts dust, dirt and smoke. This soon leaves your furniture just as dirty as before. Our professional Austin, TX upholstery cleaning process gets into the fabric and dries thoroughly leaving no residue, for long-lasting results.
Refresh Your Upholstery With Our Austin, TX Upholstery Cleaning Service