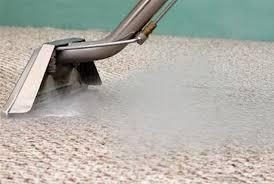 Have you noticed your carpet looking a little dingy lately? Does it not feel as fluffy or as clean as it used to? It might be time for you to call Peace Frog Specialty Cleaning—a steam carpet cleaning specialist in Austin!
Carpet can be a challenge to keep clean, especially if you have little ones or pets in the house. But with scheduled professional steam carpet cleaning and regular vacuuming, your carpets can look exactly like they do in the magazines. Experts recommend that you get your carpets cleaned every six to nine months in high-traffic areas, and once every year for all other areas. Although there may be a lot of DIY carpet cleaning videos and carpet cleaning devices you can rent, it can be back breaking work and it won't achieve the same high level of results as a professional can.
Our professional carpet cleaning technicians have been expertly trained in our steam carpet cleaning process, which is complete with an eco-friendly detergent-free carpet cleaning solution that rids your carpet of bacteria and gives it a fresh, beautiful appearance. Our earth-friendly carpet cleaning process doesn't contain any of the harsh petrochemicals that many other cleaners use. We believe that a carpet cleaning should make your home healthier and happier, and shouldn't add more chemicals inside your home.
For more information about the steam carpet cleaning specialist in Austin, call Peace Frog Specialty Cleaning today! Get that gorgeous glow back into your home with affordable, excellent carpet cleaning services.