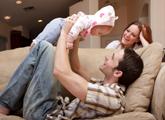 The Benefits Of Professional Austin, TX Upholstery Cleaning
Every home or even a business needs furniture. And all furniture needs upholstery. With furniture as expensive as it can be nowadays, it is of vital importance to be aware of keeping the upholstery in as good shape as possible.
Furniture pieces are very high use items. As such, it is inevitable that over time damage will occur. Upholstery can tear or be punctured, and it can be easily stained. In addition, years of use can leave behind deposits of skin cells that can be a breeding ground for dust mites.
Fabrics also come in a huge variety. Some are quite delicate, and others much more hardy. These differences in kinds of fabrics mean that different cleaning methods will be required for each one. Using the right type of cleaner and the right kinds of tools makes all the difference in the world.
In addition to this, many different kinds of chemicals may have to be used to get the job done properly. It is crucial to select ones that will ensure the safety of you and your family.
For these reasons, it is very important to hire the services of a professional Austin, TX Upholstery Cleaning company. They are backed by years of experience, and have inside information about servicing just about any kind of fabric you could think of.
They also know that you will need to use your furniture as quickly as possible. For this reason they will make use of specialized quick drying technologies. This also helps to ensure that new stains are not introduced during the drying process.
Yes, our Austin, TX Upholstery Cleaning is an art and a science, but it doesn't have to be a pain. Give us a call, and rest assured that you will be in the best hands possible.