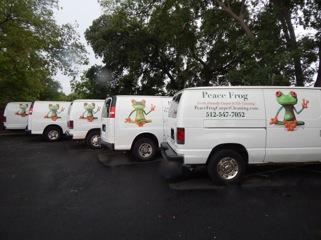 The value of area rug cleaning in Austin, TX
The Secret to Turning Any Area Rug into an Heirloom
You have taken the leap and invested your hard earned money on one or more area rugs to enhance your décor and define space usage in one or several rooms or areas in your home to improve the function and form of a living space and or specific areas in your home for maximum impact, function and enjoyment for yourself, family and guests. Proper maintenance of your area rug(s) will insure a lifetime or more of enjoyment and keep your rugs clean, functional and with as little wear and tear as possible.
The best way to insure the longevity of your area rug investments is to set up a Peace Frog Carpet Cleaning, area rug cleaning schedule in Austin, TX as soon as possible. Between your scheduled area rug cleanings you should vacuum, vacuum, vacuum with a powerful yet gentle on carpet fibers vacuum cleaner with great suction power. Caring for your beloved area rugs in this manner will keep your area rugs in beautiful shape for many, many years to come and possibly many generations to come and become a family heirloom.
Almost Any Area Rug Can Become an Heirloom
Just give your area rugs the love and attention they require by proper maintenance at home and by our area rug cleaning Austin, TX company and voila' you have created a family heirloom that started with you and your skillful area rug purchase(s) and wise effective maintenance schedule. Your family's future generations will think of you warmly as they retell the story and history of the rug with gratitude and thankfulness for your efforts while they continue to enjoy the area rug heirloom you created for them. Contact us today and let us take care of you area rug cleaning in Austin, TX today.