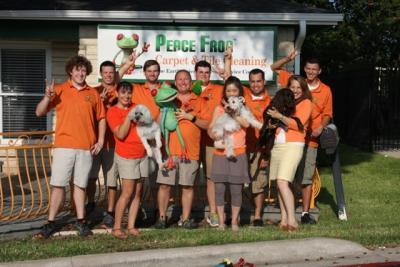 Truck Mounted Carpet Cleaning Austin, TX
Professional carpet cleaning will not only make your home feel and look beautiful, it is also very beneficial for removing allergens from your home that settle in the carpet and could make you sick. Here in Austin, TX Truck mounted carpet cleaning is the best, most efficient method a professional carpet cleaner can use to get your carpet looking and feeling like new. There are many advantages of hiring a company, like ours, that uses truck mounted carpet cleaning in the Austin, TX area instead of companies that use portable machines.
Truck mounts are, simply, more powerful and have greater suction. These units primarily use fuel to power them instead of electricity. As a result, there is more power and a more steady distribution of water and chemicals. Truck mounts are proficient in forcing out debris and set-in stains with the use of a powerful force of water and cleaning solution combination. The water pressure used gets this combination deep down into the carpet fibers. Then, once the professional reverses the units force, every drop of dirt, water, and cleaning solution are extracted back into the unit's dirty water reservoir leaving your carpet clean and fresh.
Another advantage to truck mounted carpet cleaning here in Austin, TX is water temperature. We all know that hot water is best for cleaning all types of surfaces. Cleaning carpet is no exception. The process is often referred to as steam cleaning due to the intense temperature of the water. Truck mounted units have the ability to bring water temperature to an impressive 200 degrees Fahrenheit or greater. This essentially steams out set-in stains and eliminates deep-down, settled allergens. You can't get any cleaner than that!
Without a doubt, truck mounted carpet cleaning is the best, most efficient method to cleaning your carpet. With the greatest power and hottest water temperatures, these fuel-driven machines will get your home clean, fresh and free from harmful allergens.