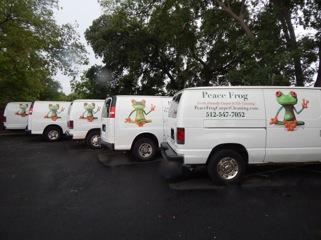 Truck mounted carpet cleaning in Lakeway, TX is perhaps the best carpet cleaning options available today. In fact, a large majority of consumers pick this method to clean their carpets. It offers powerful deep cleaning that does not leave any soapy residue and makes carpeting look new.
With this method, your carpets will be efficiently and safely cleaned in a faster amount of time than other carpet cleaning methods. Another plus is that your carpet will take less time to dry due to the powerful high water pressure that uses less water to clean and the hot heat that is used. In addition, this method extracts more water, which lessens the drying time.
Your carpets will be completely free of dirt, grime and hidden debris and will not be overly wet. Our truck mounted carpet cleaning in Lakeway, TX leaves carpeting spotless. The deodorizers that used will refresh your carpets for a long time.
Dirty carpeting contains allergens, dust mites, contaminants and pet dander, which can be harmful to your health. It is recommended that you professionally clean your carpeting once a year. This is the best way to remove dirt and toxins, which is why you should hire our reputable carpet cleaning company today.
Our technicians will quickly, effectively and thoroughly clean your carpets. They are highly skilled and well-trained and will safely clean your carpeting without causing any fading or streaking. Moreover, they will not tear or rip your carpets.
Plus, you will not have to be concerned about the team tracking any dirt or mud into your home because all of the equipment and tools that are used stay in the van, which means it will take them less time to clean up.
If you want your carpeting to look spotless and smell fresh and clean, contact our reputable truck mounted carpet cleaning company today.