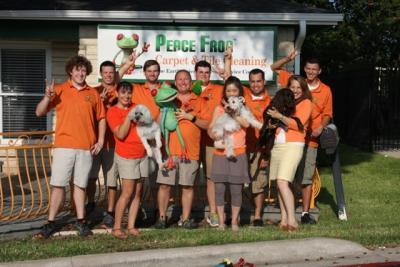 Truck Mounted Carpet Cleaning in Lakeway, TX
Truck mounted carpet cleaning in Lakeway, TX is the most efficient way to have your carpets cleaned and we are proud to say we offer this first-class service.
Our truck mounted carpet cleaning in Lakeway, TX uses a machine that is twenty times more powerful than a portable machine and because all our experienced technician has to bring into the house is a hose the job is completed much quicker.
The method used in truck mounted carpet is hot water extraction so the carpets are steam-cleaned. That means you get a deeper clean and they smell much fresher. They also dry faster when they are steam cleaned.
All the noisy machinery and chemicals remain outside, the technician does not have to unload the portable machine, bring it into the house, set it up and repeat the same method at the end of the job. When he has finished using the steam cleaning method all he has to do is wrap up the hose.
The only downside for pet owners with truck mounted carpet cleaning in Lakeway, TX is we need to have a window or door continuously open to put the hose through. But you know well in advance when we are coming and how long the job will take so all we ask is you keep your pets in another room whilst we carry out the cleaning job.
If your home is suitably positioned for this type of carpet cleaning it is definitely the best method to use and you only need to have it done once or twice a year. It will not only prolong the life of your carpets but also make your house smell fresher.  So do not hesitate to contact us now to learn more about this prestigious service.