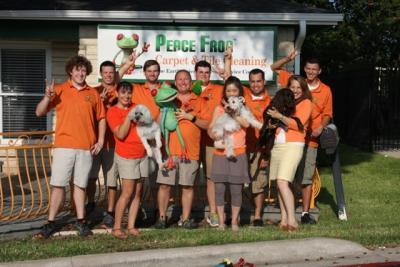 We Provide Tile and Grout Cleaning in Austin, TX
Cleaning your own tile and grout with a home recipe is a recipe for disaster. Ask any tile and grout cleaning company about the numerous mistakes that a homeowner might make while cleaning their own tile and grout. They are enough to fill up a book. The individual might use a home-made recipe or chemical to peel off the grime, but ruin their tile. Call in the professionals for expert cleaning that gets great results that last.
Why Hire Us
If you really want to get rid of that ugly stained tile with the rotting grout, call a professional tile and grout cleaning Austin, TX company like ours. The top reason that tile and grout starts to really look ugly is due to improper maintenance, and the second reason that tile and grout go bad is due to using the wrong cleaning methods. We are a professional company with enough experience to handle any size cleaning job. We have the expertise, equipment, and products to clean all your tile and grout properly.
We handle a wide range of surfaces and material. For example, we are experienced with multiple surfaces like ceramic, granite, and much more. Call us for details concerning the other materials that we clean. We will also customize a plan for you.  Call one of our friendly representatives for a private consultation. We will send one of our expert staff to your location. They will take a look at the tile and grout. The technician will make a recommendation and give you a quote on the job. It is as simple as that and soon your tile will be transformed to their original beauty with our superior cleaning methods. Contact us today for your Tile and Grout Cleaning in Austin, TX.