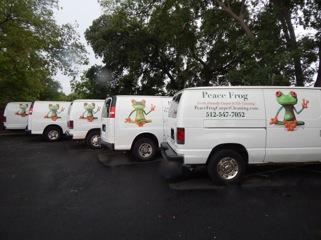 Now dryers especially industrial sized ones can need a significant amount of maintenance to stay in full working order. However if care is taken to keep your dryers clean some, if not all of such generally expensive maintenance costs could actually be avoided in the first place. Our company offers you the chance to hire us in order to make sure that dryers are kept clean, we tend to concentrate upon dryer vent cleaning in Round Rock, TX. We have the best cleaning equipment to do so. What is even better is that all of our staff are fully trained to use it.
Believe it or not but blocked or dirty dryer vents make the dryer less effective, and could eventually lead it to breaking down if you do not sort it out as swiftly as you can. So if you cannot do it yourself get us in to do the job for you. We extract all the dirt, dust, and fluff from dryer vents, and will do so as often as you need us to do so. Of course the more often that you use your dryers then the more times that we will have to use our cleaning equipment to keep them clear.
Our cleaning equipment is more powerful than most that our customers have for their own use. Therefore when it comes down to dryer vent cleaning in Round Rock, TX we will always carry out a thorough job for all of our customers. So much so that most of them keep using our services instead of those of any other cleaning contractor within our district. In the meantime your regularly cleaned dryers will be able to dry more than if you did not hire us to keep them spotless.