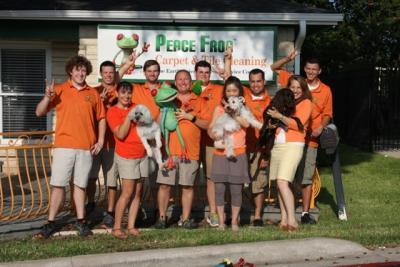 Why Should You Use A Professional Austin, TX Rug Cleaning Service?
All the plush carpets of the high-pile variety and even the low-pile rugs give us a very soft, comfortable walking surface that's tender on our feet.
Even though regular enthusiastic vacuuming could always keep our rugs and floors looking and smelling fresh and as good as new, it doesn't always pick up on everything, especially the dirt and grime that gets deeply embedded in the carpet fibers and could lead to diseases.
Your rugs become a home of a zillion dust mites, along with some undesired fungi and irritants and pollutants like lead and some harmful pesticides which even the most powerful of home vacuums aren't able to completely eliminate. These disease-causing microbes and dangerous chemicals lead to air contamination in your home, becoming a big health risk for all pets, children and adults.
This is exactly why the experts recommend a thoroughly deep-clean rug cleaning – done by professional carpet cleaners every 6 months or so, or at least annually. A professional Austin, TX rug cleaning done by our trained experts at Peace Frog Carpet Cleaning will ensure that your carpets look as shiny and as soft and sweet smelling as new, while causing no harm whatsoever and delivering excellent results.
The Carpet and Rug Institute suggests having all your rugs expertly deep cleaned to lengthen the life of your rugs and also improve and refreshes indoor air quality. Our certified carpet cleaners will sanitize your floors much more effectively than regular store-bought consumer products that allow you to do so on your own.
We provide a thorough Austin, TX rug cleaning by truck-mounted steam cleaning that is equipped with powerful sprayers and has suction to dislodge and loosen up even the most stubborn of embedded dirt.
Why Should You Use A Professional Austin, TX Rug Cleaning Service?