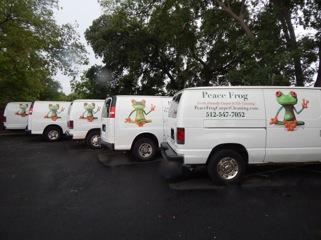 Two of the hardest surfaces to keep clean in your home are tiled walls and floors. It is simple to wipe off or mop up surface dirt and water spots after a shower or bath, but getting the dirt and that has become embedded in the grout lines can be hard to remove.
If you want your tile and grout to be thoroughly cleaned and to be vibrant again, you should hire a reputable and established Austin, TX tile and grout cleaning company like ours to do the job. We have the appropriate tools and cleaning solutions to effectively clean your tile and remove grime that has become trapped in the grout's grooves.
Cleaning your tile and grout on your own could be cause damage to your upholstery. If you use a harsh cleanser or the wrong cleaning technique, you could damage your tile. Harsh or abrasive cleaning solutions could scratch, stain or discolor your tile and grout, which may have to be replaced.
Another problem that could occur is the growth of mold and mildew. Grout is a sponge-like substance and moisture can cause the growth of mold and mildew. If mold and mildew is not removed from surfaces in your home and if the spores are breathed in, it could cause health problems.
We have a professional staff that are well-trained and have the skills to safely and successfully clean and seal the tile in your home. We will not scratch or chip your tile, which is why you should hire our Austin, TX tile and grout cleaning company to clean your furniture.
When our experienced technicians complete the job, your tile and grout will be brought back to its initial luster. We offer great tile and grout cleaning services. Contact our well-established company today for a consolation.
Advantages Of Hiring Our Austin, TX Tile And Grout Cleaning Company