Peace Frog Specialty Cleaning
Dry Carpet Cleaning Experts
Whether you are looking to refresh the appearance of your Austin, Texas home or give customers the best possible experience at your business, clean floors are vital. One of the most exciting advancements in carpet cleaning technology is called encapsulation, or dry carpet cleaning.
Encapsulation carpet cleaning, also called "encapping," is very low moisture (VLM) cleaning. Developed in the 1990s, it's a more effective and environmentally friendly alternative to traditional cleaning methods. Working like microscopic sponges, specially designed polymers are applied to the carpet with a rotary machine, brush applicator, or compression sprayer to separate soil particles from the carpet fibers, absorb them, and dissolve them into a dry crystalline residue for immediate vacuuming.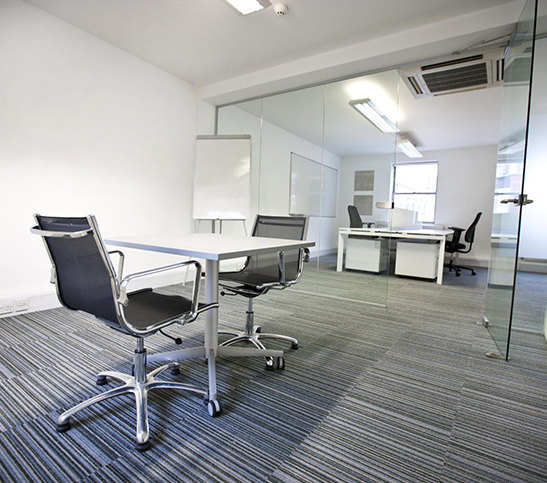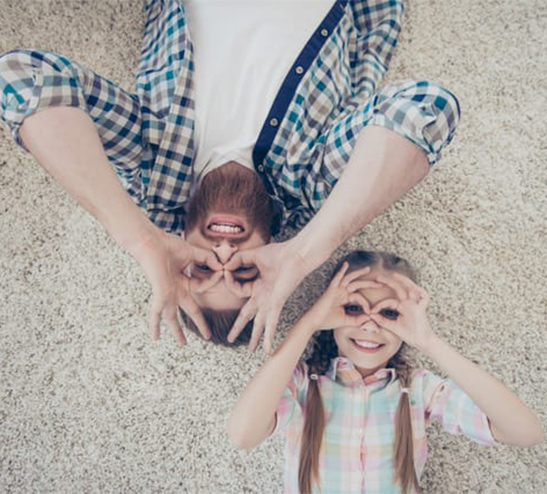 Faster Carpet Cleaning and Drying Times
Unlike conventional wet-cleaning methods that soak the carpet with water and require waiting a day between application of dry powder and vacuuming, encapsulation does not oversaturate the carpet fibers. We can vacuum up this residue after only twenty minutes. This quick drying time is convenient for homeowners but particularly beneficial for commercial property owners. It allows large areas to be cleaned more efficiently in a shorter time, resulting in less downtime and virtually no delay for your customers.
Peace Frog is standing by to improve your carpets!
Avoid the Reappearance of Old Carpet Stains
If you have ever hired a professional carpet cleaning team to wet-clean your carpet, you will likely notice that a carpet that seems clean initially when they leave your home can quickly show old stains. This results from resoiling and wicking. Resoiling, also referred to as restaining, occurs when dirt, grit, and other debris attach to an existing sticky residue on the carpet. Grease and fat from food, sugary drinks, body lotions and oils, tape, and other adhesives can leave behind a sticky residue that attracts soil. In turn, this causes new spots and deteriorates the carpet's fibers.
Wicking occurs when water used to clean the carpet evaporates, leaving behind soils that remain at the bottom of the carpet fibers and forcing these fibers to travel to the visible surface of the carpet. Carpet is constructed of multiple layers of fibers stitched onto a carpet backing. When a spill or pet accident saturates the surface of the carpet, this liquid can also penetrate from the carpet fibers into the backing and spread in multiple directions, exaggerating and reinforcing the stain. Wet cleaning via hot water extraction causes moisture to reach, and reactive the stain, leading spots to reappear after the carpet has fully dried. Using less water in the encapsulation method means you do not have to worry about wicking or resoiling. Encapsulation fully traps oily and sticky residues, dirt, sand, grime, allergens, and other debris so they can be completely extracted with a vacuum, and new soil cannot attach itself to the carpet. This is especially valuable for high-traffic areas prone to accumulating dirt and debris.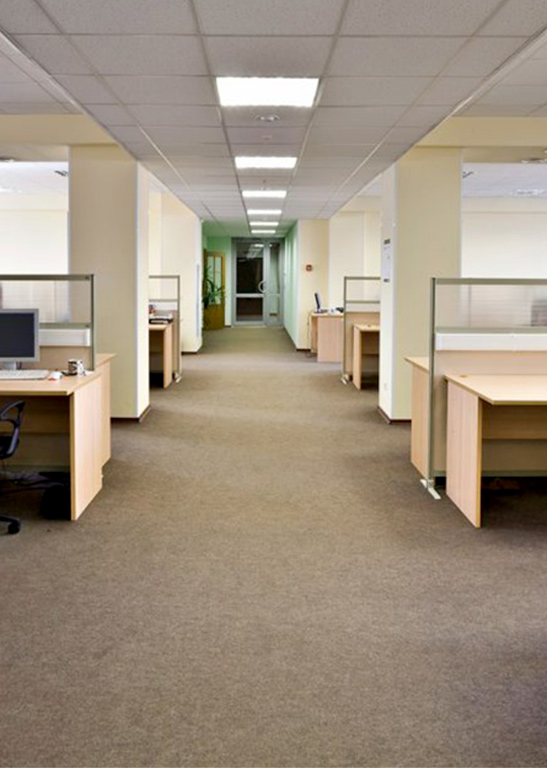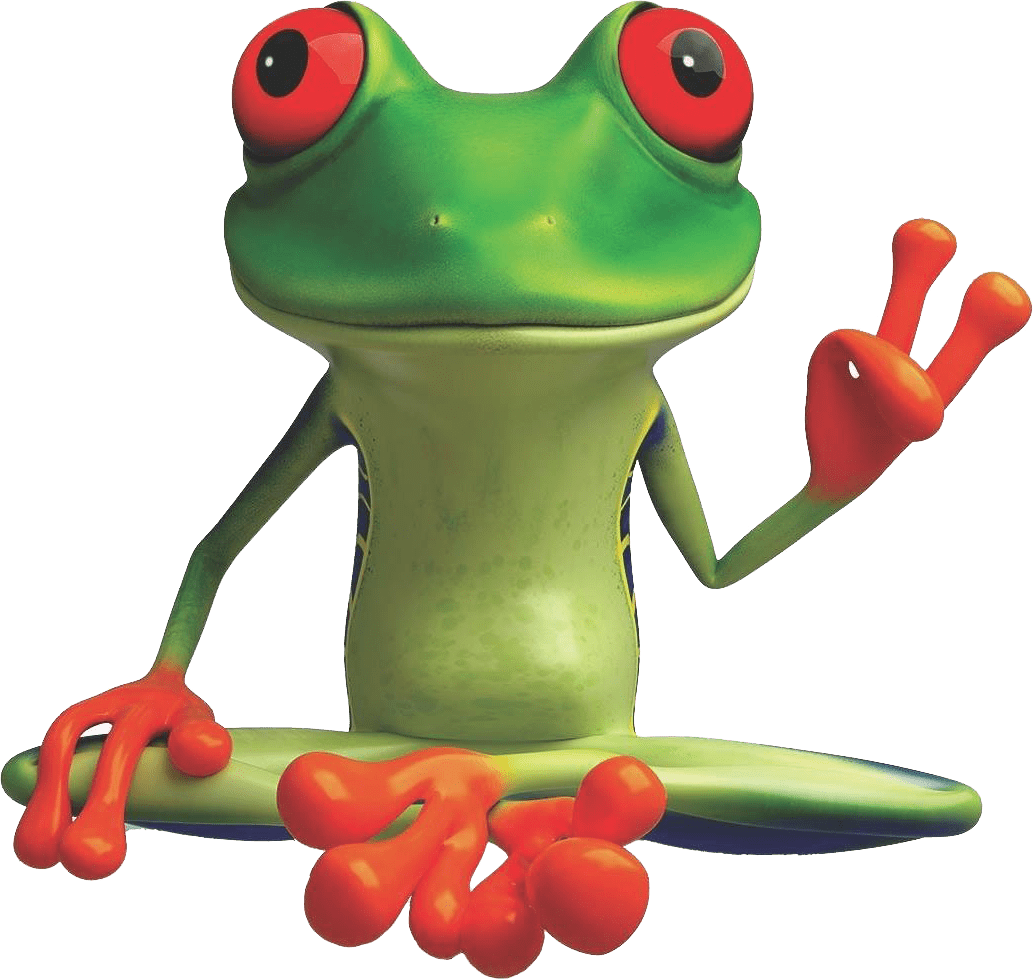 Improved Carpet Appearance and Longer Lifespan
Because encapsulation cleaning targets and removes even the deepest and most stubborn stains, it provides a deeper clean. It looks better, lasts longer, and prevents allergens from affecting your family members or customers. While traditional wet cleaning makes your carpet look cleaner (and doesn't last), encapsulation truly cleans your carpet from the inside and prevents it from becoming soiled in the future. This not only eliminates the dull, visibly soiled appearance of your carpet but also protects it from deteriorating, lengthening your carpet's life.
Refresh Your Carpet with Encapsulation
Contact Peace Frog Carpet Cleaning in Austin, Texas to learn how encapsulation carpet cleaning can improve the appearance of your residential or commercial property.
What Our Clients Say!
Jason, was great.professional and made sure I was happy with the work. We hired them to clean our offices, there was stains that had been there for more than 2 years and he managed to get them off. The carpet looks new ! Thanks so much Jason!

I have used Peace Frog at least 5 times and they are very responsive, professional and do a wonderful job. I had our older sectional cleaned this week by Lori and she was amazing! Great work Lori!

Great job, as usual, steam cleaning our tile and grout.

Have used twice and had an excellent experience both times. Both times the technicians have been fantastic and efficient.

From the front-office call team to the on-site quote specialist to the cleaning technician - all of my interactions with PeaceFrog have been professional, courteous, and effective. They accurately identified my carpet cleaning opportunities and challenges. Then they followed through. They just know their stuff and they do their business professionally and joyfully. I am grateful for all the other reviewers who gave high praise to this small, locally-owned business. The other reviews gave me confidence to call PeaceFrog.

Peace Frog was fantastic. We had them clean 3 rooms with carpet and they also cleaned the dryer vent, which hadn't been done in a long time. The communication from day one was excellent, and I appreciated that they confirm the day before and give you a 30 minutes heads up when they're on their way. Lori was on time and was very pleasant to work with. She explained the process and was quick and efficient. I will definitely use them in the future.

Danny did a wonderful job and was a friendly guy. The carpet looks great. Highly recommend this company to others. We will use them again.

Marilou E.
03:59 04 Aug 22
Peace Frog did a great job on our carpets. Our area rug looks like new! They did an excellent job on the inside of our car too. I would definitely use them again!

Peacefrog technicians Jason, Lorri and Guy were always prompt, with communications, punctual and displayed exemplary professionalism. Our 13 year old area rugs and floors are fresh and clean; almost like new. The pricing for floors and rugs was reasonable too. Though the turn around on the rugs was slightly longer than expected we are completely satisfied with the outcomes. We highly recommend the enthusiastic folks at Peacefrog for your tile floor and rug cleaning.

Jeffrey did an outstanding job cleaning our carpet and kitchen tiles. Prior to his arrival, he sent me a picture and text introducing himself. He informed me how far he is from our house so I can plan accordingly. I was at work and this heads up was quite helpful. He even included a short blurb about his hobbies so that helped me feel comfortable when he arrived. I knew that Peace Frog puts in effort to make their customers feel safe and valued. Jeffrey arrived on time and gave me details about how he is going to do the work. He was very thorough with it and left us with a much cleaner and neater carpet and tiles. I am happy to support this local business! Thank you!

I've been using Peace Frog since the company started and I really like their work. I use them both personally and professionally and they always do a great job.

Ryan Mason did an excellent job on cleaning my carpet, tile, rugs and chairs. My next door neighbor recommended Peace Frog and I'm so glad that I followed her suggestion. I am loving that my house smells so fresh and clean!Thank You Ryan and Peace Frog!

Peace Frog did the most amazing job cleaning our carpets. They were the best priced in the area. I will use them again in the future.

Jessica K.
19:46 19 Jul 22
We had a great experience working with Peace Frog! They were prompt and clear with all communication, were punctual, and everyone was so kind and courteous. Their pricing was fair for the services, and their technicians did an incredible job cleaning all of our carpets, tile, and hardwood floors in our new house. Will definitely hire them again for jobs in the future!

Ryan showed up when he said he would and did a fantastic job. Very courteous. I will highly recommend Ryan and Peace Frog in the future.

Darrell L.
00:02 19 Jul 22
Will definitely use Peace Frog again

Ryan and Lamont did a great job on my carpets and tile, and they were professional, knowledgeable, and friendly. I never expected my older carpets could look so good and the stains removed. I knew Peace Frog was good, and they exceeded my expectations. Peace Frog customer service is state of the art!

Peace Frog was amazing! I needed my couch cleaned after a long-distance move left it in rough shape. After reading reviews, this company seemed like it was the best bet and it certainly did not disappoint. Despite being very busy, they were able to squeeze me in for a last-minute appointment same day. The technician (Jason) gave notice when he was on his way and arrived right at the start of the appointment window. He could not have been nicer and the couch looks good as new. Jason also provided several helpful spot-treatment solutions should stains present in the future. Very happy with the service and would highly recommend!

Ricky was our technician and he was awesome!!! Super professional - pointed out a couple of paint spots that we hadn't even noticed. Did such a great job. The couch and loveseat look like new and smell even better. I would use Peace Frog again and would ask for Ricky. Great service - very happy!!!

Danny did a great job & was very professional