Peace Frog Carpet & Tile Cleaning – Tile And Grout Cleaning
Peace Frog Carpet & Tile Cleaning specializes in ceramic and porcelain tile and grout cleaning. Imagine looking at your kitchen floor and smiling.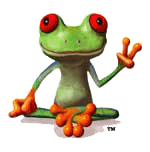 Modesty is My Best Quality!
-Austin P. Frog
Have you ever wondered why all your party guests end up in the kitchen? It's a phenomenon that seems universal. At any moment there are families and friends around the world sharing celebrations, long conversations, the moments in life, both happy and sad, around the kitchen table.
That means your kitchen floors get the most spills and stains, thus needing your constant attention! Peace Frog understands that clean tile and grout make your kitchen sparkle and shine. Call now to schedule your appointment with our customer service expert, so you'll be confident the next time friends and family spontaneously gather in your kitchen!
Peace Frog Carpet & Tile Cleaning specialize in the following: ceramic tile cleaning and porcelain tile cleaning.
Don't forget to ask about our GROUT SEALING process that will help maintain the cleanliness and durability of your grout!