Natural Stone Cleaning For Marble, Limestone, Slate and Sandstone
Stone Floor & Countertop Cleaning in Austin, TX
There are a lot of things that make Central Texas homes as beautiful as they are, but in our humble opinion, natural stone is among the most important ingredients. The right choice of natural stone can be the perfect complement to just about any feature on your home, a simple stylistic touch that can make even the most mundane surfaces pop with sophistication, beauty, and personality. Oftentimes, the right natural stone can be the missing link to make any property design-magazine-ready.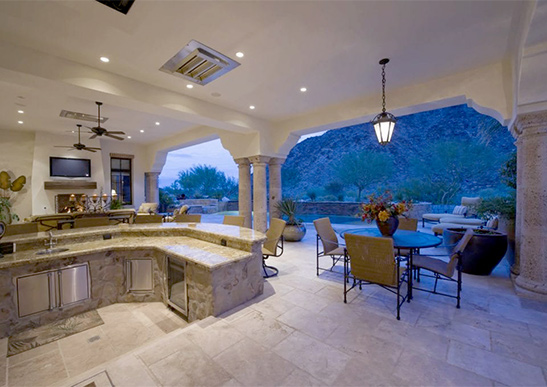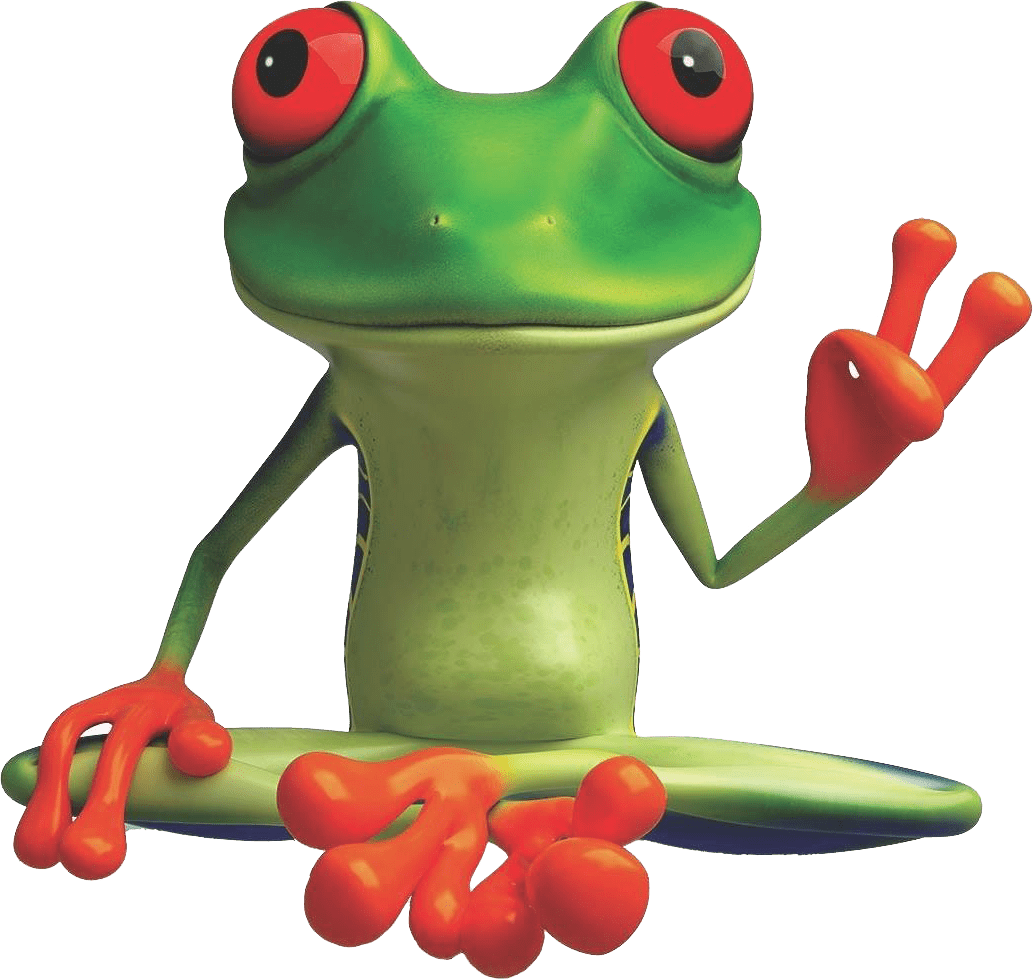 Stone Countertop Cleaning Services in Austin, TX
Your natural stone surfaces are likely just as diverse as the Central Texas region. No matter what material you use or how you use it, though, you can count on Peace Frog's team of friendly and experienced cleaning technicians to come through with the exact solutions for stone countertop cleaning in Austin that you require. Whether on the exterior or interior of your home; whether limestone, marble, slate, or sandstone; the friendly humans at Peace Frog Specialty Cleaning can give your home the professional treatment to leave your natural stone surfaces clean and gleaming.
Stone surfaces might be solid and glistening most of the time, but like any other material, they can get worn out with time. As the years drag on, your stone surfaces can get dirty and worn out thanks to dirt and dust accumulation. When that happens, your typical household cleaning solution simply won't cut it – give us a call and our professional solutions will provide just the results you need.
Types of Natural Stone:
We know that every stone surface is unique, so we tailor our services to the unique situation in your property. Some of the surfaces we clean include:
Limestone and Travertine
Marble
Slate
Flagstone
The wrong approach on these materials can have potentially disastrous effects, so we take the time to provide the safest and most reliable methods for natural stone cleaning in Austin, TX. We even put in the time and effort to provide specially-focused services for cleaning even the most deeply stained tiles.
When we're on the job for stone countertop cleaning in Austin, you'll never find us resorting to those cheap, off-the-shelf cleaning chemicals you'll find other companies using. Instead, we rely on an eco-friendly solution that is completely safe for the planet and your family without compromising on the quality of your cleaning services.
Stone Tiling
Tiling adds an additional level of complexity to the cleaning process, because of the grout that joins the tiles. Grout is crucial to the integrity of a tiled surface. It adds stability and protects the materials underneath the tiles from moisture. We at Peace Frog spend a lot of time with grout: cleaning and sealing.
Our natural stone tile cleaning services will leave your tiles looking beautiful, with bright grout that makes the tiles stand out more than ever. Because of the different materials – stone and grout – we will pull out some special techniques from our bag of tricks to get your stone tiles so clean you just might break into song. (Don't be bashful, we'll gladly join you.)
Our Eco-Friendly Cleaning Process
Just like everything else we do, our natural stone cleaning services are done using materials that are safe for you, your family, your pet cockatiel, and the planet. Just as that gorgeous stone that first made you want your home came from this exquisite Earth, so do the products we'll use to clean it. No harsh chemicals or irritating odors involved.
The Highest Level of Care
Peace Frog Specialty Cleaning has racked up countless positive reviews all over the place. But we don't do what we do for the fame and glory, we do it because we believe in making the world a more beautiful place.
When you call us about natural stone and tile cleaning services, you'll reach a friendly and knowledgeable human at the other end of the line, ready to answer your questions. Our cleaning specialists can give you a free estimate for any interior or exterior stone cleaning work you are thinking about. Our cleaning specialists will arrive right on time for your appointment, and will clearly explain their work to you before they begin.
We want to provide you with the most remarkable service experience ever. If you are not thrilled with our natural stone cleaning, just let us know. We will be happy to come back to make things right.
Find Out Why We're A Trusted & Reputable Stone Cleaning Company in Austin
Whether you have a thoughtfully designed stone walkway, a sparkling slab countertop, a majestic stone fireplace, or natural stone tiling, it's essential to keep your natural stone surfaces clean and maintained all year round. If you're looking for natural stone cleaning in Austin, TX, then Peace Frog Specialty Cleaning is the only team to call. We've been Travis County's go-to company for comprehensive cleaning solutions for years now, and it's all due to one simple reason: we strive to be the very best at what we do, and we won't make you put up with any nonsense throughout the service process.
We're among the most trusted names in comprehensive cleaning offerings up and down Central Texas, and there's a good reason for that. Contact us today to schedule an appointment and learn more!
What Our Clients Say!
Shane did an amazing job!

Clarissa Z.
18:51 22 Jun 22
Great service experience!!! My technician, Jeffrey did an outstanding job > very thorough, knowledgeable and professional! Not a rush job > took the time needed and was very detailed.Our sofa, rug and chairs were steam cleaned and finished with scotch guard. Great service and excellent clean results!

This was a perfect experience from the time I called to inquire until the time services completed. I had two area rugs that needed to be deep cleaned and have pet stains removed. When I called to inquire I was greeted by a helpful, cheerful person who asked all the right questions. It's important to know that I was moving and the rugs were picked up from a different address than they were delivered back to me. Peace Frog handled every detail to perfection. They arrived when scheduled for both pick up and drop off. Their technicians were knowledgeable, friendly and professional. My rugs look amazing. One rug will stay rolled up for awhile as it doesn't fit in the new space! Which is a shame as it's a gorgeous rug, especially now that it is clean.

This is the second time I have used Peace Frog for carpet and area rug cleaning. I honestly don't think I would use any other service! The Peace Frog technician, Jeff, was professional and super nice and did a great job. Peace Frog is a great company to do business with!

Jerry did a great job today. Very happy with the work. He was professional.

Kathryn B.
21:19 17 Jun 22
Lori from Peace Frog was awesome. She did an excellent job cleaning our 3 bedrooms and 2 area rugs. I used other carpet cleaning companies but Peace Frog exceeds my expectations. Will hire again!

Lori arrived on time and was very professional. She explained what she was going to do and then carefully prepared our home so no walls or corners would be damaged. She carefully cleaned up our home and her equipment after our carpets were cleaned. Job well done!!

Richard M.
21:05 16 Jun 22

Lori was on time, professional and just flat nice. We have a little dog that has been marking his territory and she took her time to make sure she focused on trouble spots while talking and keeping us engaged. She was a joy to meet and the house looked and smelled immediately better! Will be using them again!

Great experience. Ryan was professional and communications was outstanding. Will keep this team on my speed dial for future jobs! Thank you Peace Frog!

Excellent service! Good quality!

Shane came to clean the tile/grout in a rental property that had been occupied for 13 years. It was extremely dirty. One hour later the tile and grout were gleaming! I highly recommend Peace Frog! I've used them for carpet cleaning in the past and I will continue to use them. If you want a job well done, ask for Shane at Peace Frog. You will not be sorry.

Prompt, efficient, and friendly. Will certainly use again!

Peace Frog was able to squeeze us in last minute due to a cancellation. Their techs were extremely professional and knowledgeable about the type of couch we have and the fabric. They gave us tips for upkeep. I will 100% use them again. What a great company!!

Meredith H.
22:45 31 May 22
Great customer service- friendly, communicative, and efficient!

I have a sofa I bought about 4 years ago. It's still in very good shape, except that the back cushions, which are sewn on, had gotten dingy from use. I looked around at reviews on Yelp and liked what I read about Peace Frog. I scheduled an appointment with them and they gave me a price up front. The technician, Jeff, was friendly and professional. I must say, I wasn't expecting the service to work perfectly. The discoloration on the sofa looked permanent. But what a difference after treatment! It looks nearly back to new! I also expected some amount of "up selling" to other services — didn't happen and I never felt pressured. The price was exactly as quoted. Very happy with the service and I'll use them again. Thanks, Peace Frog! (Goofy name.)

Excellent service. Ryan went through the entire process patiently and gave me a detailed report after the job. The house was fresh and clean. Highly recommend👍

Very easy to book, friendly and professional.

Peace Frog gave our sectional a whole new life! You'd never know that two large dogs spend 75% of their day lounging on this couch. Great service! Unlike commercial cleaning services we've used in the past, Peace Frog didn't try to upsell services or products and was very transparent regarding costs and expectations. 5 stars!

We've used Peace Frog before and have always had great results. They've also given us great tips on how to quickly and completely clean up pet stains.This time we needed them just before we listed our home for sale. I couldn't believe how well our carpet turned out after they did their job.And then, just as the guy was leaving, I spilled some paint in a room! He came back in with his magic stuff and the paint stain disappeared! No one is as good as Peace Frog!

Richard G.
13:15 19 May 22