Natural Stone Cleaning For Marble, Limestone, Slate and Sandstone
Stone Floor & Countertop Cleaning in Austin, TX
There are a lot of things that make Central Texas homes as beautiful as they are, but in our humble opinion, natural stone is among the most important ingredients. The right choice of natural stone can be the perfect complement to just about any feature on your home, a simple stylistic touch that can make even the most mundane surfaces pop with sophistication, beauty, and personality. Oftentimes, the right natural stone can be the missing link to make any property design-magazine-ready.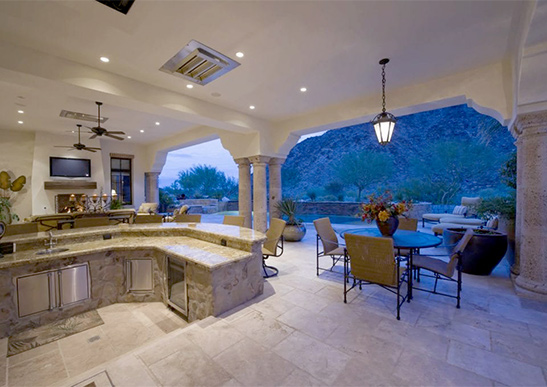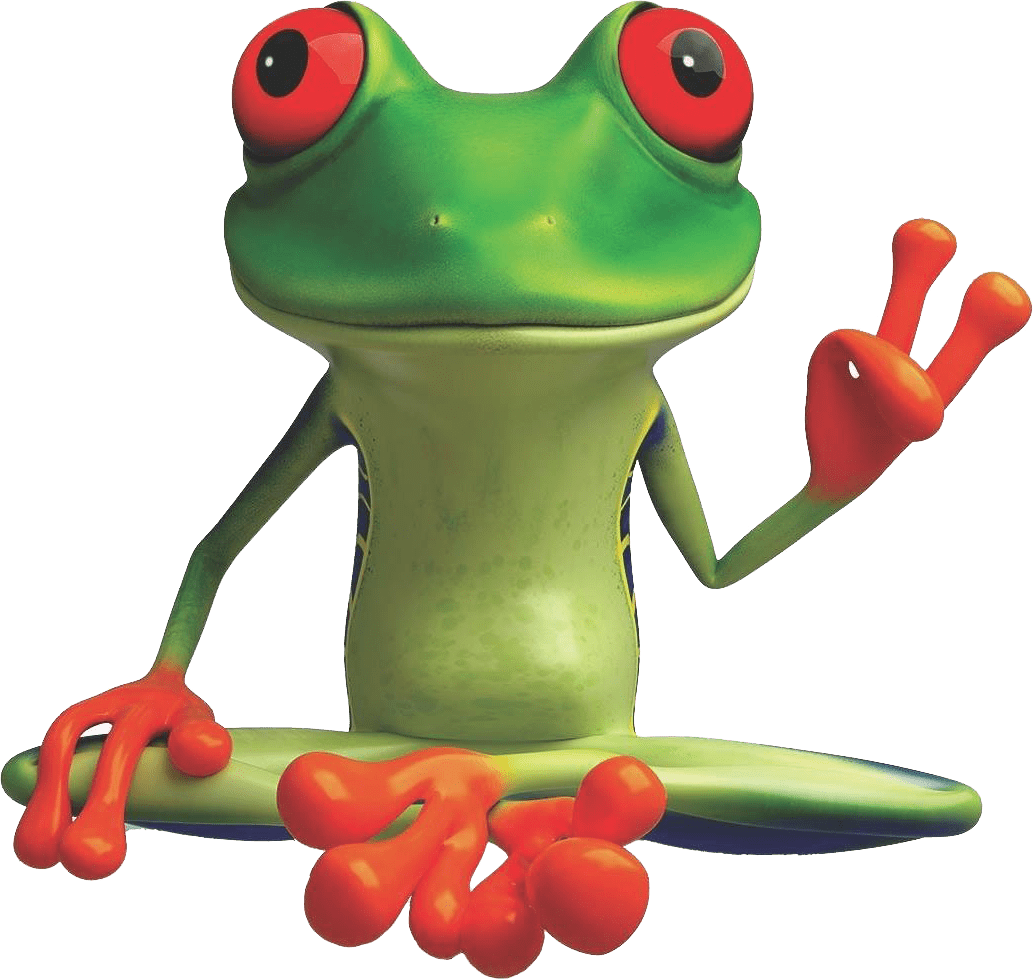 Stone Countertop Cleaning Services in Austin, TX
Your natural stone surfaces are likely just as diverse as the Central Texas region. No matter what material you use or how you use it, though, you can count on Peace Frog's team of friendly and experienced cleaning technicians to come through with the exact solutions for stone countertop cleaning in Austin that you require. Whether on the exterior or interior of your home; whether limestone, marble, slate, or sandstone; the friendly humans at Peace Frog Specialty Cleaning can give your home the professional treatment to leave your natural stone surfaces clean and gleaming.
Stone surfaces might be solid and glistening most of the time, but like any other material, they can get worn out with time. As the years drag on, your stone surfaces can get dirty and worn out thanks to dirt and dust accumulation. When that happens, your typical household cleaning solution simply won't cut it – give us a call and our professional solutions will provide just the results you need.
Types of Natural Stone:
We know that every stone surface is unique, so we tailor our services to the unique situation in your property. Some of the surfaces we clean include:
Limestone and Travertine
Marble
Slate
Flagstone
The wrong approach on these materials can have potentially disastrous effects, so we take the time to provide the safest and most reliable methods for natural stone cleaning in Austin, TX. We even put in the time and effort to provide specially-focused services for cleaning even the most deeply stained tiles.
When we're on the job for stone countertop cleaning in Austin, you'll never find us resorting to those cheap, off-the-shelf cleaning chemicals you'll find other companies using. Instead, we rely on an eco-friendly solution that is completely safe for the planet and your family without compromising on the quality of your cleaning services.
Stone Tiling
Tiling adds an additional level of complexity to the cleaning process, because of the grout that joins the tiles. Grout is crucial to the integrity of a tiled surface. It adds stability and protects the materials underneath the tiles from moisture. We at Peace Frog spend a lot of time with grout: cleaning and sealing.
Our natural stone tile cleaning services will leave your tiles looking beautiful, with bright grout that makes the tiles stand out more than ever. Because of the different materials – stone and grout – we will pull out some special techniques from our bag of tricks to get your stone tiles so clean you just might break into song. (Don't be bashful, we'll gladly join you.)
Our Eco-Friendly Cleaning Process
Just like everything else we do, our natural stone cleaning services are done using materials that are safe for you, your family, your pet cockatiel, and the planet. Just as that gorgeous stone that first made you want your home came from this exquisite Earth, so do the products we'll use to clean it. No harsh chemicals or irritating odors involved.
The Highest Level of Care
Peace Frog Specialty Cleaning has racked up countless positive reviews all over the place. But we don't do what we do for the fame and glory, we do it because we believe in making the world a more beautiful place.
When you call us about natural stone and tile cleaning services, you'll reach a friendly and knowledgeable human at the other end of the line, ready to answer your questions. Our cleaning specialists can give you a free estimate for any interior or exterior stone cleaning work you are thinking about. Our cleaning specialists will arrive right on time for your appointment, and will clearly explain their work to you before they begin.
We want to provide you with the most remarkable service experience ever. If you are not thrilled with our natural stone cleaning, just let us know. We will be happy to come back to make things right.
Find Out Why We're A Trusted & Reputable Stone Cleaning Company in Austin
Whether you have a thoughtfully designed stone walkway, a sparkling slab countertop, a majestic stone fireplace, or natural stone tiling, it's essential to keep your natural stone surfaces clean and maintained all year round. If you're looking for natural stone cleaning in Austin, TX, then Peace Frog Specialty Cleaning is the only team to call. We've been Travis County's go-to company for comprehensive cleaning solutions for years now, and it's all due to one simple reason: we strive to be the very best at what we do, and we won't make you put up with any nonsense throughout the service process.
We're among the most trusted names in comprehensive cleaning offerings up and down Central Texas, and there's a good reason for that. Contact us today to schedule an appointment and learn more!
What Our Clients Say!
love using this business for getting our sofa cleaned! jacob did a lovely job cleaning and he was so professional, truly appreciated how informed he was about the cleaning products as well as even being able to tell me how much my sofa is worth! like wow! will definitely be using this business for carpet, rug, and upholstery cleaning in the future!the smell is gone and the sofa is visibly cleaner! brought new life back to a used piece of furniture! thank again jacob and the peace frog team 🙂

The technicians were polite, friendly, helpful, and very thorough! They did a super job! The carpet looks and smells great! I'd give them 10 stars if I could!!!

From getting an estimate over the phone to confirming the appointment and the tech arriving on time, using Peace Frog was a piece of cake.Ryan was very careful and thorough in explaining what he was going to do while he was here, set our expectations of what he could and couldn't do with the carpet cleaning and wool rug.He was friendly and personable and very thorough in doing his job.We would highly recommend Peace Frog to everyone.

Daragaya K.
21:59 22 Oct 21
Excellent service! Our tech Carlos was the best we've had yet. Professional, thorough, and friendly. He went room to room with me to look with his black light to identify any dog and other stains, many of which I missed. When I told him I didn't need to move much furniture he offered me a discount that I didn't even ask for. Highly recommend!!!

AGAIN! Fantastic service! Each step of the process from filling out a request on their Website, to the email follow up and phone call. We were grateful to have been able to schedule at just the right time. Our technician Matt was awesome! He worked hard on our ol' carpet and gave it new life. He was very informative and helpful in the pre- and post- process. We look forward to using Peace Frog in the future and hope to see Matt again. (previous technician was Jason)

The technician Matthew was polite, helpful, and thorough. He came back to do two small touch ups on the sectional sofa -- did a good job! Highly recommend Peace Frog Specialty Cleaning!

They always do above & beyond! Jason also double checked our drier vent. Thanks Jason.

Absolutely awesome. Danny, our technician was polite, knowledgeable, and did a great job. This is the company to use for all of your cleaning needs. The price is hard to beat too!Peace Frog you rock!

Mathew did a great job on our kid/dog stained white carpet!

Very impressed with the professionalism of this company (initial online estimate, to the call for confirmation, and especially the techs that came out. Both did a great job, Kudos to Manny and primarily Carlos was who I dealt with. Carlos was beyond what I expected. Lately been having to deal mediocre service from other companies during our home repair that it was very refreshing to see how Carlos handled everything. We had flooring, carpet and pressure wash and it wasn't just the service that was great, it was the honesty he portrayed. Communication about what needed to be done and when things would be done were exactly on point. I wish all my other contractors were like this!

Fabulous job cleaning very stained carpets.

Katherine F.
16:18 14 Oct 21
We've been using Peace Frog for years! They do great work, are well priced, courteous, and super accommodating. I also appreciate that they always send out the same technician every time. As a result we've really gotten to know and trust our specialist, Jason. He is so thoughtful and kind. He's seen us expand our family by 2 kids and we've seen him do the same! Jason is just the best.

Our experience with Peace Frog for cleaning the carpet in three rooms of our home from beginning to end was excellent. From prompt responses to our questions to the scheduling process to the actual carpet cleaning, it was all done efficiently, pleasantly and excellently. Our technician, Ryan, was knowledgeable, respectful of our belongings, fun to work with. He completed his work in an efficient manner, complied with our requests, offered helpful suggestions. Our carpet looks great! We highly recommend Peace Frog.

Gregory E or Sandra L N.
13:11 09 Oct 21
Professional, courteous, on time, good job - everything you want in a good local company. I recommend and will use again.

Peace Frog has been a gem to work with! Jason who was our cleaning technician was on time, courteous, and super respectful of our place. I'd welcome him back any time. And then James came out to do the estimate and he was professional, very straight forward about services offered and the pros/cons, and friendly. I'd happily work with Jason, James and Peace Frog again any time

Christine L.
22:38 07 Oct 21
We had our dryer vent cleaned and the guy who came out was friendly, professional, and kind. I will use this service again not only for dryer vent cleaning but also for tile and carpet cleaning.

Kimberley C.
01:15 07 Oct 21
Have used them for a couple years now and they always do a great job. Professional, courteous, and punctual. Would definitely recommend.

We have used Peace Frog a number of times now and they do incredible work. The person who I scheduled with was helpful and the technicians who did the work were timely, thorough and very professional. We used them for carpet cleaning, upholstery cleaning and power washing on the outside of our home and everything looks amazing. Would definitely recommend them!

Very professional and communicative. I decided to join the yearly membership.

Rosanne H.
15:59 06 Oct 21
Jason was communicative and friendly and exceedingly professional. I loved everything about my experience and my carpets look great. I'm going to have them back to clean and seal the tiles in my home soon. I truly appreciated receiving a text message before his arrival with a photo and information so that I knew who to expect from the company. This was a nice touch. Edited: 10/4/2021 I hired the company again but this time to steam clean my floor tiles and grout and to seal the tiles. My tiles are a cream limestone-look but they had what I assumed was lot of swirly grey in the tile as well. After Peace Frog steam cleaned the tiles all of a sudden they were significantly creamier and lighter… I had purchased the house 2 months ago and assumed the previous owners had purchased dirty looking tile- but nope- it just needed a professional steam cleaning! My floors look almost brand new. I can't believe it. I mop my floors at least once a week but no matter the elbow grease I would never have gotten them this clean and new looking without Peace Frog. Jason is great!