Oriental Rug & Area Rug Cleaning By Peace Frog Carpet Cleaning
Area Rug Cleaning for Oriental Rug, Persian Rugs & Area Rugs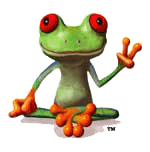 Why Spend Hundreds of Dollars to Have Your Area Rug Cleaned?!
-Austin P. Frog
We understand your area rug is precious to you. So does everyone else. That's why many rug cleaning companies charge hundreds of dollars for an "in-house" process that is usually not necessary. Depending on the material, most area rugs can be steamed cleaned in your home.
First, we inspect your rug to make sure it is colorfast. Some precious rugs can run or bleed and special precautions need to be taken. Your service technician has the expertise to know exactly what to do. If your rug is safe to steam clean at your home, we then vacuum your area rug to remove excessive topical dirt.
Next, we pre-condition with a detergent free product which is 100% baby and pet safe. Lastly, we take great care steam cleaning your rug using our state-of-the-art truck mounted steam cleaning equipment.
If your Peace Frog technician determines that your area rug is safe to be steam cleaned, we usually only charge $1 or $2 per square foot…saving you hundreds. Feel safe with our Peace of Mind Promise and million dollar liability insurance coverage.
Contact Us Today For A Free Quote
If you are not thrilled with the quality of our workmanship we will come back and clean it again for free! Please ask our famously friendly technicians to re-clean any problem areas during the initial visit. If stains reappear within 14 days we will be delighted to return at no charge. Peace Frog carries 1 million dollar liability insurance for your Peace of Mind and ours. Give us your business. You'll be happy you did!