Carpet cleaning and Rug cleaning for Austin, Cedar Park and surrounding areas.
Congratulations! You found the best carpet and rug cleaning company in Austin. Your first thought may have been…"Peace Frog?..Really?…What a silly name. What does that have to do with carpet cleaning?" Well…um…err…nothing really. Our smiling tree frog proudly flashing the peace sign symbolizes All That is Good. All That is Positive. All That is Austin!
Peace Frog Specialty Cleaning is an EARTH-FRIENDLY, locally-owned company dedicated to making your customer service experience remarkable. We are one of the highest rated carpet cleaning and rug cleaning companies in Austin and Cedar Park. We specialize in deep steam carpet cleaning, tile and grout cleaning, upholstery cleaning, dryer vent fire prevention maintenance, pet odor removal and hardwood floor cleaning.
We service Cedar Park, Leander, Liberty Hill, Lago Vista, Lakeway, Georgetown, Round Rock, Manor, Hutto and Austin carpet cleaning customers everywhere.
Services to maintain a clean and healthy home or business
If you are not thrilled with the quality of our workmanship we will come back and clean it again for free!
Please ask our famously friendly technicians to re-clean any problem areas during the initial visit. If stains reappear within 14 days we will be delighted to return at no charge. Peace Frog carries 1 million dollar liability insurance for your Peace of Mind and ours. Give us your business. You'll be happy you did!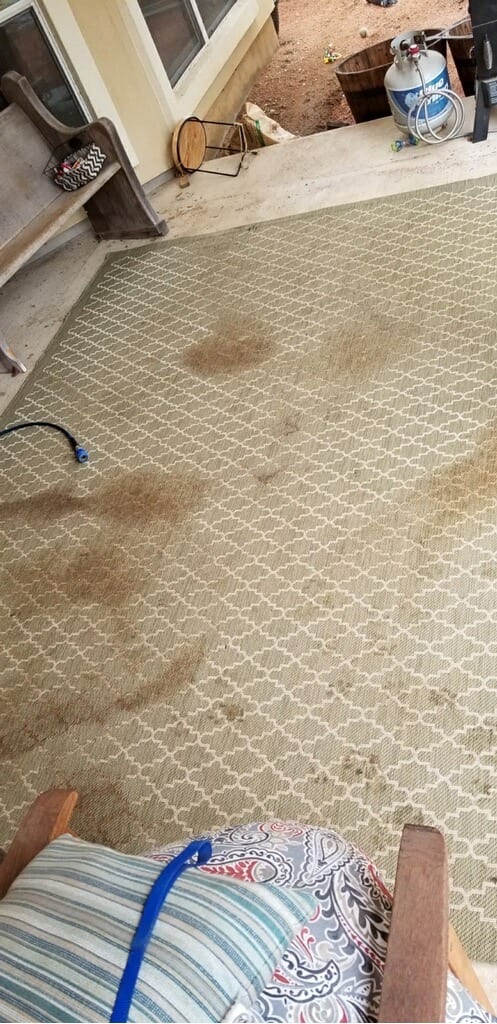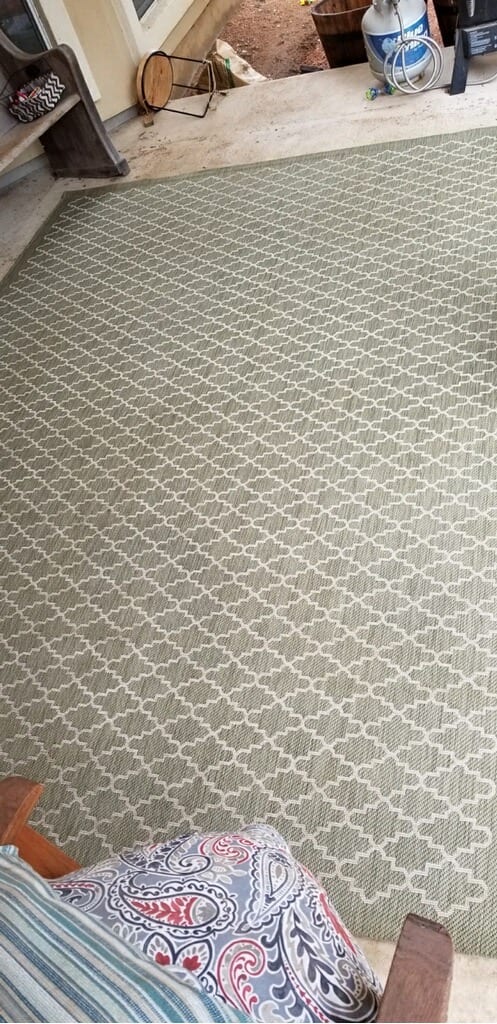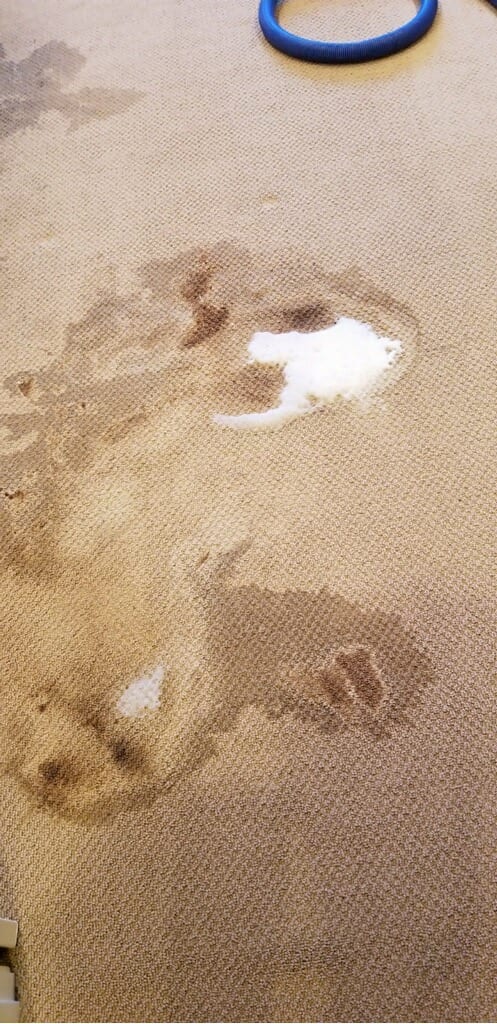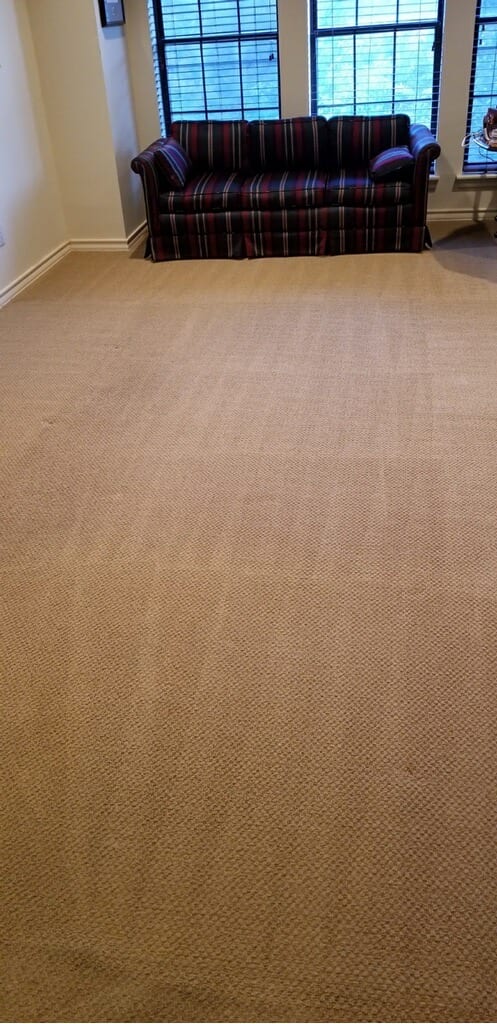 Charline Douty
22:12 28 Oct 20
Thank you so much for sending out such a professional, polite and helpful crew. They really were awesome and plan to use y'all again.

Virginia Sampson
21:41 28 Oct 20

Jason Lewiss
20:32 28 Oct 20

Peggy Miley
22:55 27 Oct 20
Danny was the technician who serviced my home today and he did an outstanding job. He is such a hard worker and was so diligent in his work. I'm very pleased with all -- the carpet cleaning, area rugs cleaning and upholstery cleaning. Thank you so much!

Michael Adams
21:25 27 Oct 20

Karen Friesen
18:00 27 Oct 20
Jason was sooo great! Helpful, friendly, great suggestions. So worth the money I spent! Thank you!!!

Lorrie Tezak
17:49 27 Oct 20

Fred Lewis
01:41 26 Oct 20
Carpets clean, grout cleaning made the kitchen floor look new, and excellent communication and service. Will use again.

Bill Campbell
19:38 24 Oct 20
Carlos came out today and did a fantastic job! He was super friendly and very thorough in the cleaning! He's a dog lover as well. We enjoyed chatting with him. Excellent experience!

Sheridan Spillman
18:00 24 Oct 20
Danny was pleasant and professional. Tried several treatments on various stains. We are pleased with the results. We've used Peace Frog before and will use again. Thank you!

Jason Thomas
23:07 23 Oct 20

Charlsey Nisley
20:09 23 Oct 20

Kathryn Robertson
02:03 23 Oct 20

Ann (MA) Nelson
20:55 22 Oct 20
I'm a repeat customer of Peace Frog. Here's why - scheduling is super easy, friendly staff, experienced and prompt technician. My sectional couch looks like new again.Updated review: 10/22/20 - James arrived promptly and did a superior cleaning job on our large area rug, loveseat, chair and ottoman. He was courteous, his quality of work is excellent and efficient. This company is focused on customer service - quality of work, communication, fair value. Hire them today!!!

Carol Lowe
16:54 22 Oct 20
Great service very friendly and efficient


Meg Andersen
14:13 21 Oct 20
Peace Frog did a fantastic job! Danny was on time, communicative, and thorough, and wore a mask and kept a safe distance (as did we) so we all felt comfortable. Thank you for a great service! The carpets look great and we'll definitely look to hire Peace Frog again down the road.

Abby Olurin Dames
01:33 21 Oct 20
I'm so happy that I decided to go with Peace Frog. I was hesitant because it was cheaper than Steam Team and the reviews were so positive that I raised an eyebrow. Danny did an excellent job even though I was out of town and upheld the standard shown in the reviews. My cousin did the walk through and she was really pleased. Furthermore, there was a small mix up with the order and Danny took care of it extremely quickly. I truly appreciate him going the extra mile to deliver outstanding customer service on top of doing an incredible job cleaning our carpets. I can't wait to see them in person, but I trust that I'll be comfortable moving back into my house. One thing I would say though is to pay in cash/check, otherwise there's a 3% convenience fee added. Still cheaper than some of the alternatives though. Also, you may need to take a day off because the service window can be lengthy -- however, they text/call when they're 30 minutes away so that helps. Overall, I was really pleased with Peace Frog and I'll use again.

Greg Clausen
23:34 20 Oct 20
Chad was nothing but exceptional! First thing he did was explain exactly what would be done.I choose Peace Frog because of their reviews I saw on my neighborhood Facebook page.It started with just some grout cleaning and having it sealed ..... since the builder did not seal the grout like they told me they did. But I also decided to have a couple of rooms with carpet cleaned in my home.Bottom line ...... Chad did a great job!!! Carpet and tile/grout looks like it did when I first moved in my home.Thanks again Chad for being so professional and honest.Highly recommend PEACE FROG!!!

Jeff Stringer
18:17 20 Oct 20
We are repeat Peace Frog customers. They always do a great job, and Danny was no exception today. He was very thorough, and the carpets and sofa look great!

Leslie Rose
15:12 20 Oct 20
James came out and cleaned and sealed our tile floors. He also worked on another home in Austin. He is very professional, helpful and thorough. Peacefrog wants to make sure you are satisfied before they leave. They have done great work for us. Definitely would recommend!

Barbara Bittner
23:23 19 Oct 20
Chad was a very professional young man. Took car of protecting things. Seemed to be very thorough and did not take forever.

Lori Schulte
16:41 19 Oct 20
Carlos and Dylan did a fantastic job cleaning our carpets and cleaning/sealing our tile work.Their communication was professional, they were on time and the outcome was great.Carlos was excellent at explaining what he would be doing and setting expectations.We will definitely use PeaceFrog again next time we need service!

Stancey Curry
20:47 18 Oct 20
Peace Frog did a great job removing paint from my bedroom carpet. They have always provided with a great service at a great price!! I always recommend them.

Wendy Hale
22:37 16 Oct 20
I love everything about this company. So friendly! Danny was great and the carpet looks brand new. Stains gone!

eman hernandez
21:55 16 Oct 20
We've been using Peace Frog for a number of years now. Because of the superior service, professional representatives and very timely arrivals, i can't say enough how great this team works, as a whole. My wife will not use anyone else. Even when we need immediate attention, and there is no recent window available for service, then we'll wait for Peace Frog.

NaTasha Davis
00:36 16 Oct 20

Matt Hardy
15:04 15 Oct 20
They're not kidding when they say customer service is their #1 priority. I was very pleased with their work, but even more pleased with their professionalism and responsiveness. Thanks guys!

Karen Person
20:43 14 Oct 20
Had a great experience with Peace Frog! Got the tile steamed and grout sealed, carpets cleaned and 2 couches cleaned. They got out a stain that has haunted me for 3 years... was ready to replace the carpet but $59 and they got it out! Explained the processes in detail so I understood how long to stay off each service. Well worth the money, I am very pleased with how everything turned out!

B Del Carlo
20:48 13 Oct 20
Great experience with Peace Frog from start to finish! They were responsive, informative and professional. When Technician, James arrived on the day of service, he was on time, super knowledgeable, and did a great job! Very happy with how my rugs turned out and will definitely use them again.

Pete & CC Vargas
03:19 11 Oct 20

Christopher Melin
17:18 10 Oct 20
Ryan did a great job.I would highly recommend him and there services, they did a tile and grout cleaning turned out great

I've been a Peace Frog customer for years. It's a wonderful company, the technicians are professional and friendly and clearly loyal to the company. I have an annual contract and whenever I call to schedule an appointment, they are flexible, friendly, and efficient. Jason is the technician who services my home and he's always on time, works hard, cleans up, treats all the areas where there are spots, and he's always friendly and helpful. I'm a really happy customer!

Roanna Sova
15:45 08 Oct 20
I am a repeat customer of Peace Frog and we love them! Our technicians, Chad M (and his assistant- sorry- I forgot his name!) came to clean almost 300 square feet of tile and grout and was FANTASTIC! On time, friendly, and thorough!Expectations were set upfront and the cleaning was great! Service like this keeps us coming back!Thanks!Roanna S.

NICOLE KNIPSCHEER
03:32 07 Oct 20
Have used Peace Frog several times & always do a great job!

Eva Pollack
18:32 06 Oct 20

Traci Spencer
17:41 06 Oct 20
Fantastic service! Each step of the process from filling out a request on their Website, to the email follow up and phone call. We were grateful to have been able to schedule at just the right time. Our technician Jason was awesome! He worked hard on our ol' carpet and gave it new life. He was very informative and helpful in the pre- and post- process. We look forward to using Peace Frog in the future and hope to see Jason again.

Sharon Weston
15:51 06 Oct 20
Peace Frog Specialty Cleaning exceeded my expectations cleaning and sealing all the tile and grout in my home. They explained the cleaning process letting me know in detail what to expect and delivered in all aspects. The cleaning techs were very friendly, knowledgeable and competent. I couldn't be more satisfied with the outcome.

Anastasia C
19:26 05 Oct 20
This is the 3rd time that we have used Peace Frog and every time, I'm so impressed with the professionalism and great job they do. Jason (our technician today) was quick and efficient. He gave us some great tips afterwards and let us know how we could save money in the future. They were conscious of our walls and corners which my husband (whom is a builder) really appreciated! Thank you so much Peace Frog!

Arlene Abraham
14:27 04 Oct 20

Wendy Jansky-Serra
15:40 02 Oct 20
Peace Frog did a fantastic job cleaning our carpets. They're dark in color so there were no visible stains to remove, but they desperately needed cleaning due to time, wear and pets. Carlos was great, he was professional, friendly and did an awesome job working around the furniture pieces. I would highly recommend them, and perhaps we'll have them out to clean the couch in the future too!

Ed Reynolds
14:21 30 Sep 20
Peace Frog was awesome. They showed up right on time and manged their way around a home staging, as I was about to list my home. They cleaned carpets, upholstery and area rugs, as well as tile floors and baseboards. The upholstery was a white couch. It was super dingy and now looks almost new. The carpets and rug look great and I frankly couldn't believe how dirty the tile must have been because it's "hurt your eyes" shiny, now. I would recommend these guys to anybody.

TONY MORALES
16:16 29 Sep 20

Ellen Guiling
15:11 28 Sep 20
I was so happy that they got me on a waiting list, then were able to do the service the day I called. A sick pet made for a smelly emergency. The technicians were great! Highly recommend!

Kim Johnson
18:26 27 Sep 20
Peace Frog did a great job on my rugs, carpet, tile, driveway, and couch. I would refer them to a friend.

Jose Heredia
23:16 26 Sep 20

Brian Hyde
03:55 24 Sep 20

Anna Novak
02:40 24 Sep 20
That cleaned almost every inch of our home including wood and tile floors, area rug and all of our upholstery! Their prices are extremely reasonable. They are extremely responsive, friendly and professional! Highly recommend! Kudos to Jason and his partner (I'm so sorry I can't remember his name) they were both fantastic!

Jennifer Rangel
21:04 23 Sep 20
Carlos cleaned the tile and grout in our living areas. He was professional, efficient, and so nice-- plus the tile and grout look brand new! I'm so happy with the outcome and would definitely recommend Peace Frog.

Stephen Silveira
23:32 22 Sep 20
Ryan was awesome! Great service for a great price. I will definitely use Peace Frog again.
Tiling that gleams with bright, clean grout can be a centerpiece of any kitchen, bathroom, or outdoor area. But when the balance shifts and the grout has become so discolored that it detracts from the vibrance of your ceramic or porcelain, it can be difficult to look at, day after day. Dirt and grime shorten …
Read More

→
Scanning your home, you notice the tiles whose luster once drew your gaze now appear dull and lacking that sparkle. The grout between the tiles has darkened over time, as dirt has lodged itself in between the tiles, despite your many attempts to scrub it away. Perhaps you have already tried mixing up a supposedly …
Read More

→
You've been noticing the dirty, discolored grout between your tiles for months, wondering how on earth you'll ever get it clean – and when you might bother to attempt such a task. If you dream of grout that glows with a brilliant clean, there are two options: you can go with professional grout cleaning and …
Read More

→