Carpet Cleaning Services in Austin, TX & The Surrounding Areas
Congratulations! You found the best carpet and rug cleaning company in Austin. Your first thought may have been…"Peace Frog?..Really?…What a silly name. What does that have to do with carpet cleaning?" Well…um…err…nothing really. Our smiling tree frog proudly flashing the peace sign symbolizes All That is Good. All That is Positive. All That is Austin!
Peace Frog Specialty Cleaning is an EARTH-FRIENDLY, locally-owned company dedicated to making your customer service experience remarkable. We are one of the highest rated carpet cleaning and rug cleaning companies in Austin and Cedar Park. We specialize in deep steam carpet cleaning, tile and grout cleaning, upholstery cleaning, dryer vent fire prevention maintenance, pet odor removal and hardwood floor cleaning.
We service Cedar Park, Leander, Liberty Hill, Lago Vista, Lakeway, Georgetown, Round Rock, Manor, Hutto and Austin carpet cleaning customers everywhere.
Maintain A Clean & Healthy Home or Business With Our Carpet Cleaners in Austin
If you are not thrilled with the quality of our workmanship we will come back and clean it again for free!
Please ask our famously friendly technicians to re-clean any problem areas during the initial visit. If stains reappear within 14 days we will be delighted to return at no charge. Peace Frog carries 1 million dollar liability insurance for your Peace of Mind and ours. Give us your business. You'll be happy you did!
The technician Danny was very prompt courteous and informative! I have used peace frog in the past for carpet cleaning as well they always do an excellent job!

Jennifer Fitzgerald
18:12 13 Apr 21
Michal was extremely professional and took all the precautions to protect the inside of the house from getting scratched. I love the attention to detail. After they finished, furniture was placed on Styrofoam to ensure the furniture didn't come in contact with wet carpet. I am a PeaceFrog customer for life. We will certainly use them for grout cleaning when we decide to do it.

Ivan Guzman
16:36 12 Apr 21
Everyone was friendly and kind-from the woman who first reached out to confirm after I booked online to Carlos, my Cleaning Specialist. He was professional and did a great job with the area he was working with. They were even able to arrive earlier than my scheduled time which was a bonus! I highly recommend this company for any of your cleaning needs.

Holly Gureski
03:36 11 Apr 21
This company cares about its clientele. Jason was my technician. He was punctual, skilled, professional, knowledgeable and informative. He cleaned my carpets and also power washed my driveway. My aging carpets look much better and the driveway is spotless. I have used Peace Frog half a dozen times and would highly recommend them.

Kathy Morris
14:10 10 Apr 21
Great team. Courteous, professional, timely. Second time using them and will definitely do so again. Chad was absolutely great.

Vadim Gorelik
22:50 09 Apr 21
From the beginning, the communication was friendly and thoroughly informative. The cleaning specialist was friendly and efficient, always masked, and took great care with moving equipment through the house. We'll definitely be using them again!

I called to set up an appointment for dryer vent cleaning, tile and grout cleaning and area rug cleaning. Every person I spoke with over the phone or by text was Very helpful and polite. Ryan came out and did an EXCELLENT job. I Highly recommend this company and Ryan:)

Heather Morris
22:33 07 Apr 21
Service was prompt, with well communicated timeline expectations. Chad, our technician, was very cordial and did a fantastic deep clean of our carpet and tile. He offered an additional service or two, but was very reasonable and I didn't feel like I was getting a hard sell. The floors look great and the service was fantastic. Will definitely use Peace Frog again.

Kurt White
21:42 07 Apr 21
first time using this company, there was some issues. I called and they came back out to fix so I appreciate that.

Extremely pleased with quality of people company employs! Office personnel and serviceman,Ryan, were outstanding! Will definitely recommend to family and friends!

Patricia Bedikian
17:42 06 Apr 21
Amazingly seamless experience. The guy could not have been more friendly and professional... this is my second time using Peace Frog and it won't be my last. Best price out of 5 quotes too.

Justin Norris
16:18 06 Apr 21
Technician texted me 1/2 hour before appointment time to let me know he was on his way. Arrived on time. Very professional. Cleaned my large area rug to make it look new again. Did a great job! I will definitely use Peace Frog again when the need arises.

Di Anne Griffin
21:24 05 Apr 21
Carlos steam cleaned the tile grout in the kitchen and bathroom tile floors and did a meticulously wonderful job. He made sure to protect furniture edges and the woods floors in my living room while he used the stream cleaning equipment in my home. Carlos also power washed my front porch, sidewalk and driveway and the results were outstanding. From the initial contact with James to discuss the services I needed to the technician who performed the services, I highly recommend Peace Frog, a very trustworthly, knowledgeable, and very reasonably priced business. And an added bonus is they give you an adorable white coffee cup with their Logo of the Peace Frog. Peace Frog has earned my business. B. Teague

Betty Ann Teague
01:57 05 Apr 21
Dan was kind, polite, thorough, and professional. I had originally chosen a more expensive option than I needed (we ended up moving furniture ourselves before he came) and he adjusted the price to match the service he performed without me asking. So grateful and happy with their cleaning and customer service.

Laura LeBlanc
19:42 03 Apr 21
I had Peace Frog technician Danny clean my years old dirty 18" tile floor, which I didn't have a lot of hope for. He arrived early in the given window, was very courteous and went right to work. He cleaned my 15 year old area rug and I was amazed. He then cleaned the tile and grout which came out way better than I expected. Danny worked very hard, was efficient, and finished way before I thought it would take. Kudos to Danny and Peace Frog Specialty Cleaning for providing such excellent quality for a very reasonable price. Thanks guys!Dave B.

On time, professional cleaning by Jason. I had a variety of things to clean from wall to wall carpet, small oriental rugs, tile and a dry vent. He told me what he was going to do, gave me estimates on anything I decided to add and was done in a hour and a half... I've used Peace Frog for all my carpet cleaning and they are the best! Jason was polite, friendly, efficient and professional. Great company!

Allison Marshall
17:55 02 Apr 21
The experience was top tier. Arrived on time.Able to remove stains left by painters 🎨.Moved items from floor to clean carpet.Left information on other valuable services.Highly recommend and will be using again in the future.

Celeste Williams
23:32 31 Mar 21
Really great experience with Peace Frog Specialty Cleaning! The gentleman that came to my house was incredibly professional, and my carpeting now looks new. I will definitely call on them again.

Alana Schaal
20:46 31 Mar 21
Did a great job at a fair price. I recommend Peace Frog for both tile and carpet cleaning. I will be using them again.

Clean Steve
12:47 31 Mar 21
I needed the carpet cleaned last minute for a move out. They fit me in and the services were Awesome. Tech's were professional. I recommend this company they get a thumps up.

Gloria Perez
22:37 30 Mar 21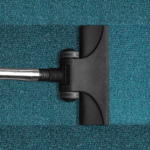 There's a lot to love about having beautiful carpets in your home, but it's no secret that cleaning your carpet ...
Read More

→