Carpet cleaning and Rug cleaning for Austin, Cedar Park and surrounding areas.
Congratulations! You found the best carpet and rug cleaning company in Austin. Your first thought may have been…"Peace Frog?..Really?…What a silly name. What does that have to do with carpet cleaning?" Well…um…err…nothing really. Our smiling tree frog proudly flashing the peace sign symbolizes All That is Good. All That is Positive. All That is Austin!
Peace Frog Specialty Cleaning is an EARTH-FRIENDLY, locally-owned company dedicated to making your customer service experience remarkable. We are one of the highest rated carpet cleaning and rug cleaning companies in Austin and Cedar Park. We specialize in deep steam carpet cleaning, tile and grout cleaning, upholstery cleaning, dryer vent fire prevention maintenance, pet odor removal and hardwood floor cleaning.
We service Cedar Park, Leander, Liberty Hill, Lago Vista, Lakeway, Georgetown, Round Rock, Manor, Hutto and Austin carpet cleaning customers everywhere.
Services to Maintain a Clean and Healthy Home or Business
If you are not thrilled with the quality of our workmanship we will come back and clean it again for free!
Please ask our famously friendly technicians to re-clean any problem areas during the initial visit. If stains reappear within 14 days we will be delighted to return at no charge. Peace Frog carries 1 million dollar liability insurance for your Peace of Mind and ours. Give us your business. You'll be happy you did!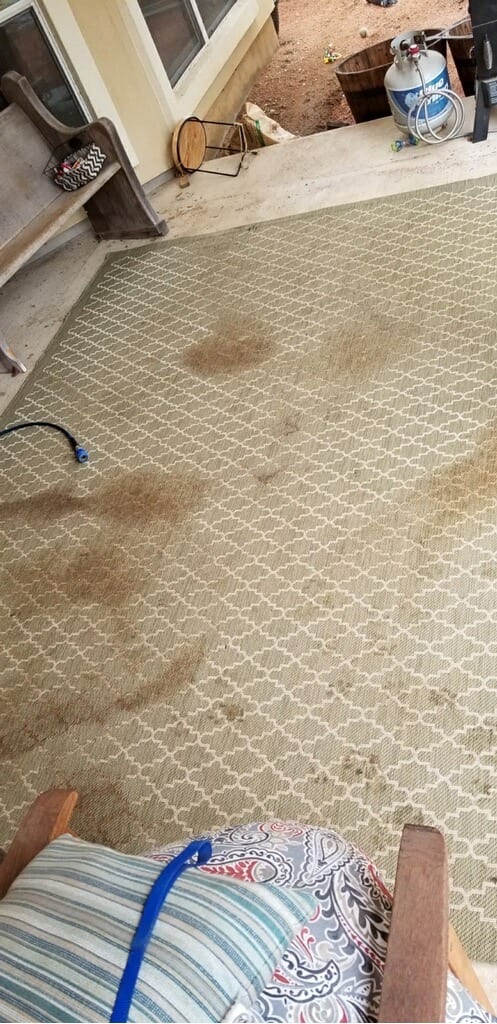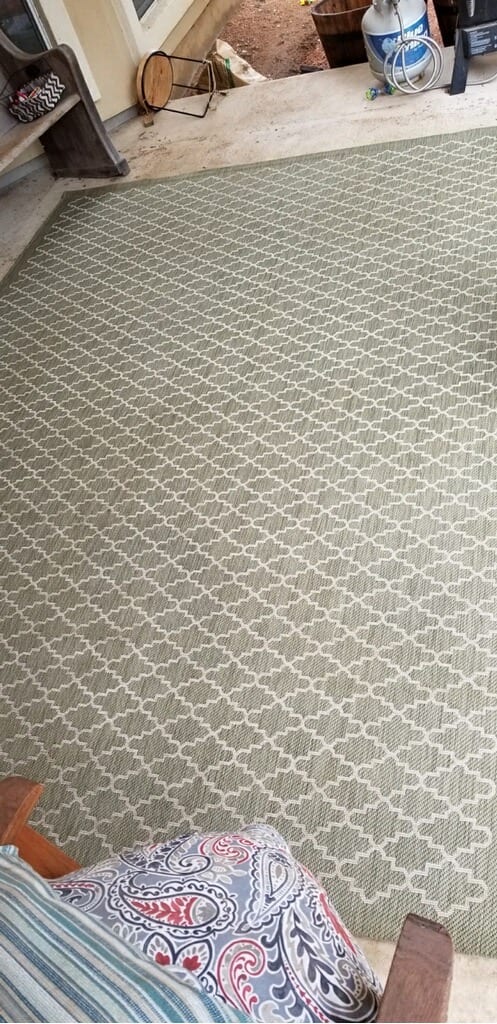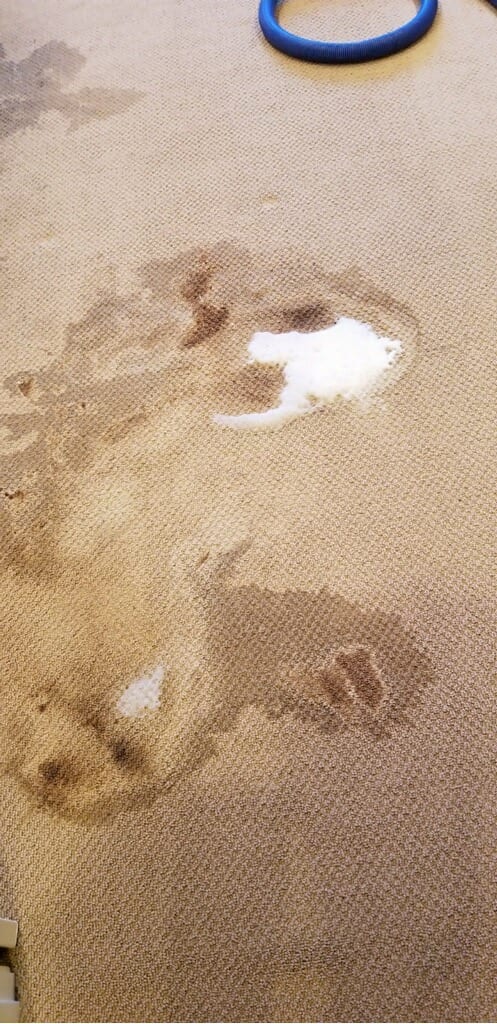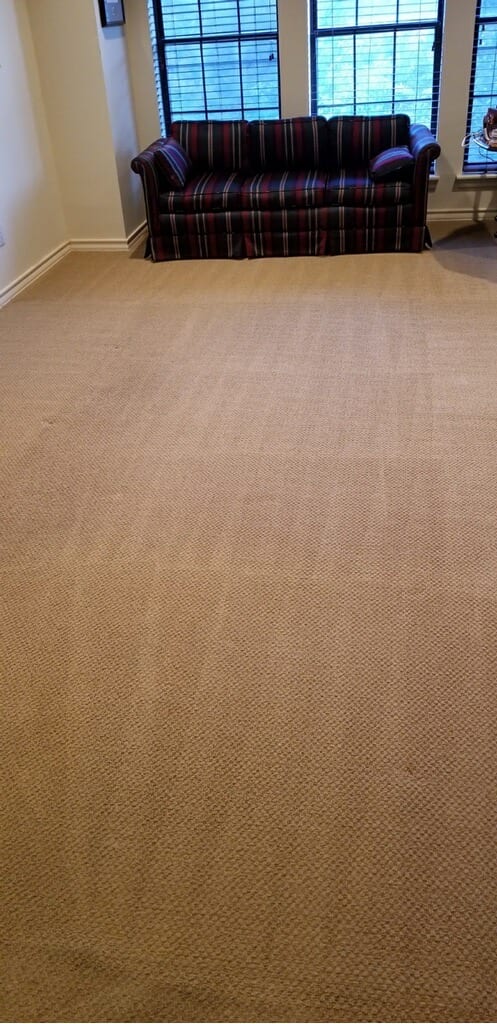 Judy Denton
00:14 30 Nov 20


Claudia Santamaria
19:29 28 Nov 20

Alicia Garnes
21:35 26 Nov 20
We are very happy with Peace Frog and we will use them again. Great customer service. Great job cleaning our carpets, area rugs and sofas.

Jenni Dubberke
23:50 25 Nov 20
Jason always does a fantastic job! They are friendly and very professional. Great package plans too!! Highly recommend.

Trappin with Trigg
23:48 25 Nov 20
This is the 2nd year I have used them and they are the best price I could find and super great service. I will continue to use them every year.Troy

Jack Considine
18:51 25 Nov 20
Had Guy clean my carpet this morning. What a great guy! Pet my cat, was extremely courteous and did a great job. Also I shopped around at about 4 other carpet cleaning companies- this was the only one that didn't bait and switch on the schedule.

Andrea Wales
22:20 24 Nov 20

Melissa Timmons
16:50 24 Nov 20

Hannah McCarthy
23:09 23 Nov 20

Misha Gautreaux
23:08 23 Nov 20

Ana Criquillion
18:13 20 Nov 20

Stephanie Porto
16:41 20 Nov 20
Our couch looks and feels so much cleaner and our technician Ryan was great. He was professional, friendly, and did a great job on our couch. Leading up to the appointment, the overall customer service was great too. Responsive to emails, fair pricing with explanation of cost, great follow up and communication. Would definitely call Peace Frog again! Money well spent for sure! Thanks, Peace Frog.

Richard Travis
01:18 20 Nov 20

Sharen Strickland
15:29 19 Nov 20
They did a very good job. We will use them again.

Jaime Safianow
14:51 15 Nov 20
I was very happy with the service that Danny gave. He was professional and did a great job on cleaning my rug and my couch. Very pleased!

Sandra Manitzas
00:50 15 Nov 20
I had my bamboo wood floors deep cleaned and my bathroom tile cleaned and sealed. Bill and Danny did a phenomenal job. They were both prompt and professional. Danny went the extra mile and my floors are clean enough to eat off! I highly recommend Peace Frog if you need wood or tile floors deep cleaned.

norris ferguson
22:11 14 Nov 20
We recently had Peace Frog come and clean some furniture of ours. They were very professional, worked quickly, and cleaned up afterwards. We are very happy with their work, and our furniture looks like new!Norris

Jessica Rios
17:48 14 Nov 20
Chad did a fantastic job on cleaning the carpet in my home! He was very professional, friendly, and thorough. I love that he took took time to protect the corners of my walls and my front door so that the cleaning hose wouldn't make any scuffs or damage. My carpets came amazing, so I'm very happy! I'll definitely request him next time I need my carpets cleaned again.

Lori Humphreys
16:55 14 Nov 20
My technician Chad was very professional, courteous and very pleasant to work with. I was seriously pleased with the results!!! Also, Covid procedures were never compromised. Customer service is beyond 5 stars. Way beyond. Thank you! See you next time!

Our go to for our floor cleaning services. We have been loyal customers for over 9 years. The staff are always friendly and professional. They are always on time and always do an excellent job.

Rob Eddlemon
21:14 12 Nov 20
Peace Frog was awesome and I'd highly recommend them. Super responsive and quick to service the home. In addition to the carpet cleaning (which was a hot mess prior to cleaning) they did a natural stone cleaning and grout cleaning/sealing on our marble flooring which turned out very nice. Great job!

Logan Curb
19:44 12 Nov 20
Update: 3 years later, now 3 kids under 10 and plenty of pets. Needless to say my carpet gets a new stain at least once a day consistently. I have peace frog come out every other month or so and they're in and out in no time with amazing results! 25 year old carpet and they make it look and smell 99% perfect every time! The best part is that it's so ridiculously cheap!!! I have them come do the couple high traffic areas and it's basically the same cost as driving to the store renting a carpet cleaning machine and doing it myself. And they do a waaaay better job than I could do in a fraction of the time. Always great communication and text/email updates. Techs always on time and super professional. 15/10.Original Post: First of all the customer service was outstanding. My technician, James S. arrived on time and was very courteous and professional, and had no problem explaining in detail everything he was doing. he did a fantastic job and my carpet looks great and smells fantastic. I have two children under 3 and two dogs and now it looks as if my carpet is brand new again! I will definitely be using peace frog at least twice a year from now on!

Matthew Schaefer
17:20 12 Nov 20

JAMIE BROWN
18:18 11 Nov 20
Was a little disappointed this time. When they left I thought rhe pet smell would be gone since I had them treat it for pets. Its still there. I wish I wouldn't have wasted the $106

Allison Kennedy
02:26 11 Nov 20

andrea guzman
14:45 10 Nov 20
Excellent service from Ryan and Dylan and really great cleaning, unlike other companies I have used in past. I appreciated the care they took and were really engaging socially as well. I will definitely use your services again.

victoria shaw
22:18 08 Nov 20
They did a great job and were on time and wore masks and were in and out in no time. They went over any spot I noticed a second time if I asked them. I am signing up for next year as well. One year I had them clean my cat's very tall scratching post or as I call it a kitty condo. Great company.

Betsy Miranda
19:27 08 Nov 20
My experience with all staff at Peace Frog was so positive. Everyone was very helpful from the start and made my cleaning carpet process a breeze. I will definitely be using them again and recommend anyone that wants quality and friendly service. 🙂

Jean Friedman
16:56 08 Nov 20
Both the sales rep, Sam Schaefer, and the service technician, Jason Schmidt, were very professional. I appreciated the timely response to my request for a quote, the good communication, and showing up on time. The end result looks great. I would definitely reccommend Peace Frog.

Valinda Bolton
00:41 08 Nov 20
Danny and Ryan were professional, friendly, and very responsive. Made a great team!

Holly's Mom
01:25 05 Nov 20
Very efficient and nice people work at Peace Frog. I've used them for several years and the result is top notch. Today was no exception. Great work!

Ryan did a great job!! Would use again.

Julie Moss
19:01 03 Nov 20
My tech was very polite and professional, as well as punctual and efficient. Unfortunately there were some stains I was hoping to have removed but they were unable to. Overall I am satisfied.

Lynn Cherry
01:20 03 Nov 20
We were so pleased with our carpet cleaning. Thanks Danny for doing an amazing job! We will use Peace Frog again and are recommending to all our friends

Adela Botello
20:31 02 Nov 20

Harley Groff
22:26 31 Oct 20
I have use peace frog twice before to do grout painting on our tile floors. The job only lasts 3 months tops and is very expensive. I decided to give them one more try. It was a birthday present to my wife. We used a high pressure steamer to clean the floors prior to their arrival. The reason we did the prep is we had a hard budget figure we could not go over. The manager told me they charge $1.25 sqft for the grout, but also have an acid wash at .50 sqft. I explain that this would put us over. So we would used our machine. My wife cleaned the floors at least 4 times to get them ready. They were so clean you could literally eat off them. But no! when Carlos got here, he was insistent they we needed the acid. This ticked my wife off. I explained if he could make it work with out the avid, then do so, but apparently he could not so my wife told him to leave.We are extremely disappointed and feel that we were being price gouged for a service that we did not need.I dont think you will see this as a good enough reason to avoid this company. All i can tell you is I will never use them. My advice is that in a day and age of covid, companies need to do everything they can to keep their customer. I didnt even get a call from the owners, nothing! No apology. No desire to make things right or even hear my thoughts. Companies with this kind attitude can't stay in business. So once again..... stay away, stay away, stay awY from peace frog. Let the buyer beware.

Dana Trinkle
15:51 31 Oct 20
Cleaned the carpets and our dryer vent. Quick, polite and did an amazing job!

Jerry Brand
22:11 30 Oct 20
The speciality cleaning technician, Jason, arrived right on time, explained exactly what he would do, and then did it efficiently. Even the dirtiest areas in the most heavily trafficked walkways were cleaned much better than were cleaned in the past by another company. Some other companies may be a little cheaper, but the price was very reasonable for the excellent quality of the service.

Marie Miglin
17:50 29 Oct 20
Jason did a terrific job cleaning our carpets and also the dryer vent. He gave us tips for future stain removal and told us about an issue he noticed with the dryer vent. Excellent service!

Charline Douty
22:12 28 Oct 20
Thank you so much for sending out such a professional, polite and helpful crew. They really were awesome and plan to use y'all again.

Virginia Sampson
21:41 28 Oct 20

Jason Lewiss
20:32 28 Oct 20

Peggy Miley
22:55 27 Oct 20
Danny was the technician who serviced my home today and he did an outstanding job. He is such a hard worker and was so diligent in his work. I'm very pleased with all -- the carpet cleaning, area rugs cleaning and upholstery cleaning. Thank you so much!

Michael Adams
21:25 27 Oct 20

Karen Friesen
18:00 27 Oct 20
Jason was sooo great! Helpful, friendly, great suggestions. So worth the money I spent! Thank you!!!

Lorrie Tezak
17:49 27 Oct 20

Fred Lewis
01:41 26 Oct 20
Carpets clean, grout cleaning made the kitchen floor look new, and excellent communication and service. Will use again.

Bill Campbell
19:38 24 Oct 20
Carlos came out today and did a fantastic job! He was super friendly and very thorough in the cleaning! He's a dog lover as well. We enjoyed chatting with him. Excellent experience!

Sheridan Spillman
18:00 24 Oct 20
Danny was pleasant and professional. Tried several treatments on various stains. We are pleased with the results. We've used Peace Frog before and will use again. Thank you!
Tiling that gleams with bright, clean grout can be a centerpiece of any kitchen, bathroom, or outdoor area. But when the balance shifts and the grout has become so discolored that it detracts from the vibrance of your ceramic or porcelain, it can be difficult to look at, day after day. Dirt and grime shorten …
Read More

→
Scanning your home, you notice the tiles whose luster once drew your gaze now appear dull and lacking that sparkle. The grout between the tiles has darkened over time, as dirt has lodged itself in between the tiles, despite your many attempts to scrub it away. Perhaps you have already tried mixing up a supposedly …
Read More

→
You've been noticing the dirty, discolored grout between your tiles for months, wondering how on earth you'll ever get it clean – and when you might bother to attempt such a task. If you dream of grout that glows with a brilliant clean, there are two options: you can go with professional grout cleaning and …
Read More

→