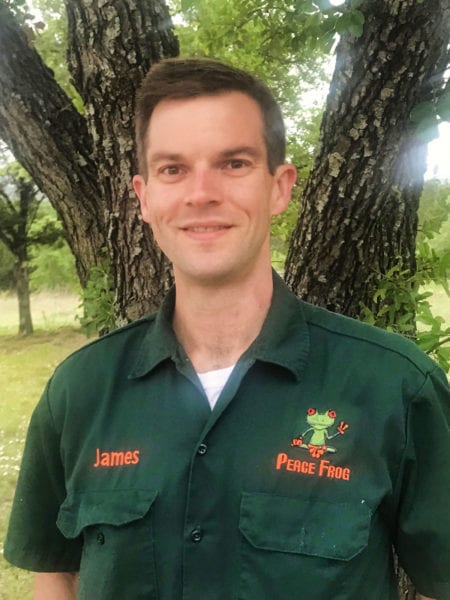 General Manager
James
James is Peace Frog's General Manager. He's been with Peace Frog for 5 years and loves what he does. He began his career as a cleaning technician and has since transitioned to a leadership role. He likes nice cars, friendly dogs and meeting new people. His passion for helping others and making this company run smoothly can't be understated. James is a Dale Carnegie Course graduate.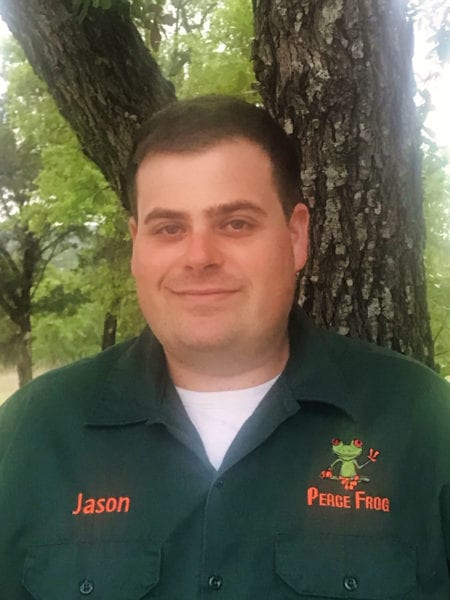 Field Manager
Jason
Jason is Peace Frog's Field Manager. He has been with the company going on 7 years and has over 5,000 completed jobs. He is newly married and looks forward to being a dad. He enjoys watching sports, eating at local restaurants and helping friends move with his truck. You would be hard-pressed to find a more reliable and honest service professional. Jason is also a Dale Carnegie Course graduate.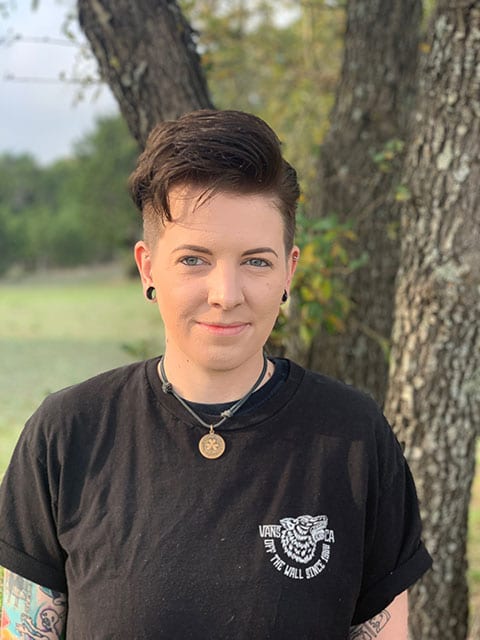 Assistant Office Manager
Lauren
Lauren moved to Austin in 2019 from Houston with her two dogs. Originally from New York she traded snow for sunshine. In her spare time she enjoys hiking, EDM raves and everything Sci-Fi. Lauren is also a huge movie buff with over 1000 DVDs and still growing. She's passionate about customer service and is an invaluable Peace Frog office staff member.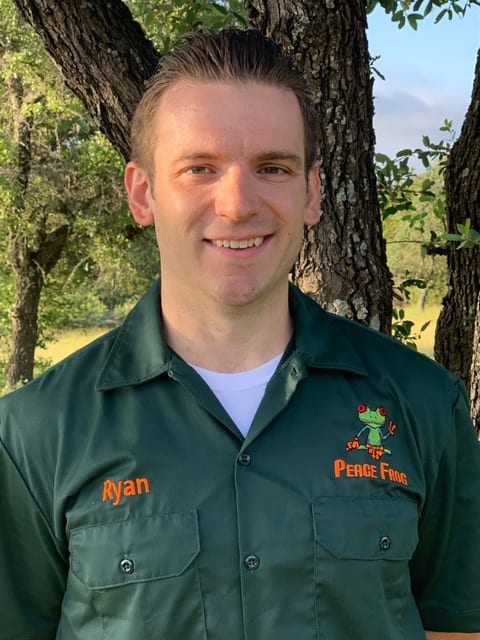 Cleaning Specialist
Ryan
Ryan was born and raised in northern Texas but has called central Texas his home for the last 10 years. He enjoys working out and competing in Spartan races and Camp Gladiator events. In his spare time he enjoys cooking and practicing one of the four instruments he can play.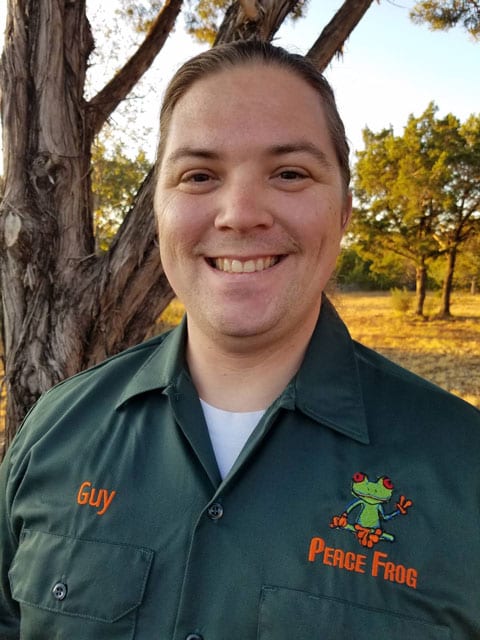 Cleaning Specialist
Guy
Guy was working at Doris Day's hotel in Carmel California when the Peace Frog owner had a chance meeting and hired him on the spot. Guy is a customer service expert. A nicer or more genuine human you'd be hard-pressed to find. Guy wears many hats in the company. You may experience him on the phone or cleaning in your home. He has an affinity for pets and enjoys spending time with his girlfriend.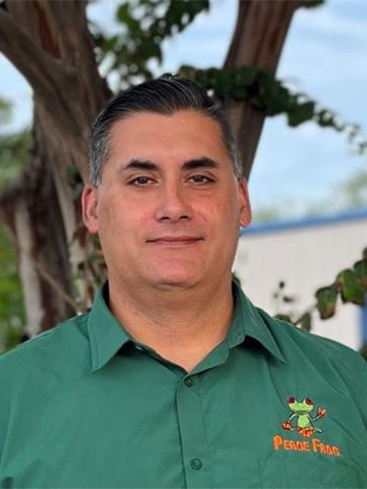 Cleaning Specialist
Ben
Ben has been in this industry for over a decade and loves what he does. He strives to provide excellent customer service with quality work. In his free time Ben loves to cook beautiful and delicious meals, tend to his garden, and travel to interesting places!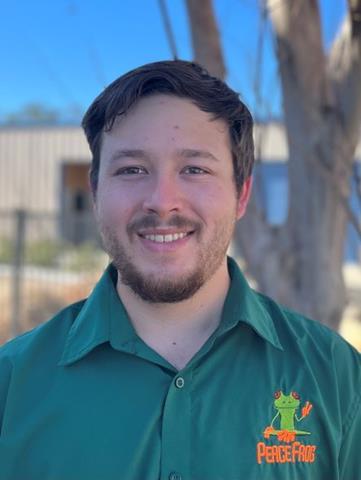 Cleaning Specialist
Reece
Reece enjoys spending time with his family and you can find him on his boat cruising the lake on his downtime. He is an animal lover and looks forward to meeting everyone's pets during service. Reece is passionate about cleaning and we are happy to have him as part of our team.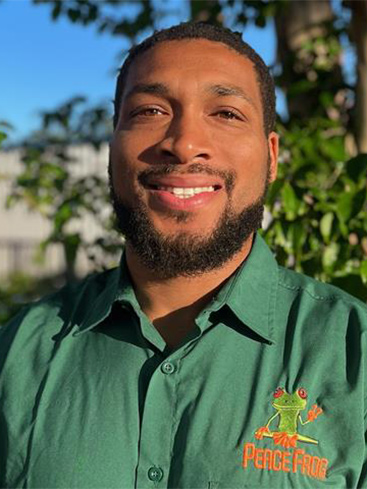 Cleaning Specialist
Jeremy
Jeremy graduated from Florida Atlantic University on a full ride football scholarship. He brings a positive attitude every day and has been a joy to work with. In his free time he loves to spend time with his family of 3 kids, a wonderful wife and 2 dogs. Jeremy thrives to be the best worker with his cleaning skills.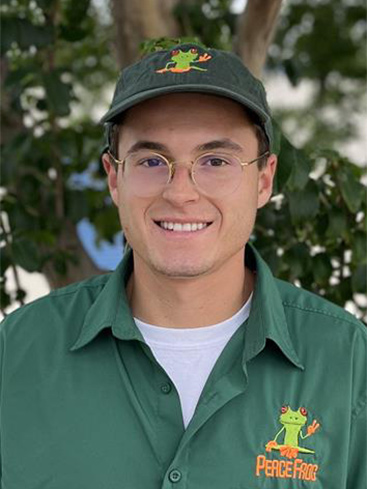 Cleaning Specialist
Lawton
Lawton is a very hard worker and won't give up until he is satisfied. In his free time you can find him outdoors as he loves to go camping and recently picked up golf. He is a great communicator, always reliable and loves putting smiles on people's faces.
WE'RE PROFESSIONAL
We only hire world-class and 100% customer satisfaction oriented humans.
WE'RE PASSIONATE
Passionate and hardworking employees make Peace Frog Specialty Cleaning the # 1 carpet cleaning company in Austin.
WE'RE AWESOME
Our awesome cleaning specialists are standing by to give you the clean carpets your house deserves.