Peace Frog Specialty Cleaning
Carpet Protection Experts in Austin
Your carpet already has to put up with a lot. Not only does it have to withstand the wear and tear of being used and walked on every day, but life's little accidents can also have a lasting impact. Whenever Fido happily plops on your rug after playing in the mud or whenever your drink takes a spill on the floor, you could end up with a major mess to clean that can potentially damage your carpet forever.
Since you can't send your carpet on a well-earned vacation, there's one other important way you can give your carpet the attention it deserves: invest in carpet protection. At Peace Frog Specialty Cleaning, we provide comprehensive carpet protection solutions to reinforce your carpet, allowing it to stand strong even under the most intensive use. We deliver protectant that can add years to the life of your carpet and prevent major stains from arising altogether. Say goodbye to carefully rearranging your furniture just to cover up those conspicuous messes on your carpet – with Peace Frog on your side, your carpet can stay pristine for years to come.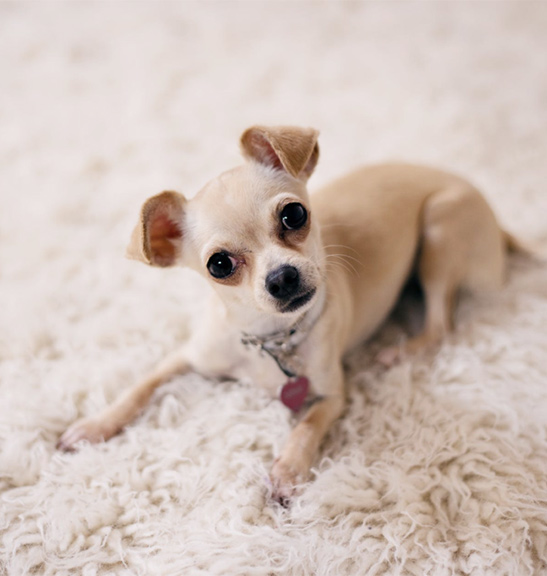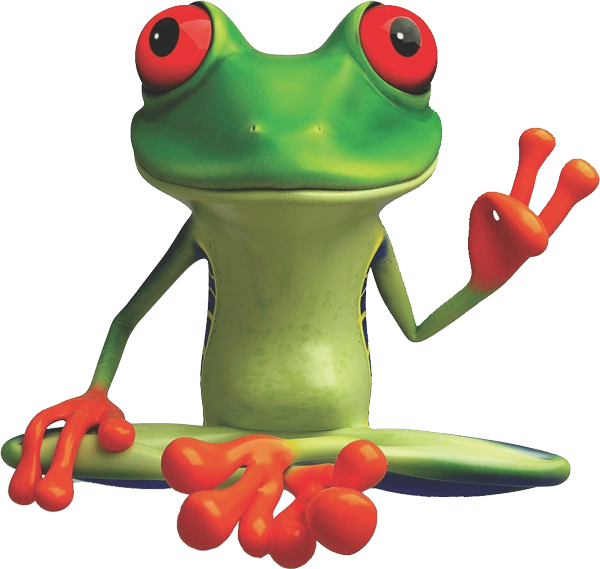 Professional Carpet Protection Services
Your carpet might have come with some degree of protection from the manufacturer, but just like everything else in life, this initial coating of protection will fade with time. Peace Frog Specialty Cleaning stands by, ready to provide the extra care, attention, and protection that your carpet deserves with a fresh layer of carpet protectant. Our expert technicians carefully assess your carpet's unique needs to provide the exact cleanliness solutions you require. We use Scotchgard Carpet Protection, a powerful tool enabling us to give your carpet a boost to stand strong against the many potential stains that could come your way.
Not only does our carpet protectant allow your carpet to shrug off many major stains, but it can also prevent ugly "traffic areas" from ever appearing, even in the parts of the carpet that receive the most foot traffic. How does this magic work? It's simple, really: our protectant prevents daily soil or dirt from grinding down your carpet fibers, allowing your carpet to continue looking vibrant for years to come.
Why Choose Peace Frog
Perhaps we're most famous for our exemplary after-the-fact carpet stain removal and carpet cleaning services, but we're also committed to keeping your carpet clean for the long run – before stains even have a chance to show up. You can count on Peace Frog to be there to help you through every step of the carpet protection process, from cleaning up accidental messes to applying and maintaining carpet protectant.
Your carpet is already a major investment in your home, so don't let it go to waste. Instead, do the responsible thing and call your friendly neighborhood Peace Frog technician, who can walk you through your options for carpet protection and cleaning. Book an appointment today to find out what makes us Central Texas' favorite cleaning service company! Did you know that you can protect your furniture from future stains after an upholstery cleaning as well?
What Our Clients Say!
Shane did an amazing job!

Clarissa Z.
18:51 22 Jun 22
Great service experience!!! My technician, Jeffrey did an outstanding job > very thorough, knowledgeable and professional! Not a rush job > took the time needed and was very detailed.Our sofa, rug and chairs were steam cleaned and finished with scotch guard. Great service and excellent clean results!

This was a perfect experience from the time I called to inquire until the time services completed. I had two area rugs that needed to be deep cleaned and have pet stains removed. When I called to inquire I was greeted by a helpful, cheerful person who asked all the right questions. It's important to know that I was moving and the rugs were picked up from a different address than they were delivered back to me. Peace Frog handled every detail to perfection. They arrived when scheduled for both pick up and drop off. Their technicians were knowledgeable, friendly and professional. My rugs look amazing. One rug will stay rolled up for awhile as it doesn't fit in the new space! Which is a shame as it's a gorgeous rug, especially now that it is clean.

This is the second time I have used Peace Frog for carpet and area rug cleaning. I honestly don't think I would use any other service! The Peace Frog technician, Jeff, was professional and super nice and did a great job. Peace Frog is a great company to do business with!

Jerry did a great job today. Very happy with the work. He was professional.

Kathryn B.
21:19 17 Jun 22
Lori from Peace Frog was awesome. She did an excellent job cleaning our 3 bedrooms and 2 area rugs. I used other carpet cleaning companies but Peace Frog exceeds my expectations. Will hire again!

Lori arrived on time and was very professional. She explained what she was going to do and then carefully prepared our home so no walls or corners would be damaged. She carefully cleaned up our home and her equipment after our carpets were cleaned. Job well done!!

Richard M.
21:05 16 Jun 22

Lori was on time, professional and just flat nice. We have a little dog that has been marking his territory and she took her time to make sure she focused on trouble spots while talking and keeping us engaged. She was a joy to meet and the house looked and smelled immediately better! Will be using them again!

Great experience. Ryan was professional and communications was outstanding. Will keep this team on my speed dial for future jobs! Thank you Peace Frog!

Excellent service! Good quality!

Shane came to clean the tile/grout in a rental property that had been occupied for 13 years. It was extremely dirty. One hour later the tile and grout were gleaming! I highly recommend Peace Frog! I've used them for carpet cleaning in the past and I will continue to use them. If you want a job well done, ask for Shane at Peace Frog. You will not be sorry.

Prompt, efficient, and friendly. Will certainly use again!

Peace Frog was able to squeeze us in last minute due to a cancellation. Their techs were extremely professional and knowledgeable about the type of couch we have and the fabric. They gave us tips for upkeep. I will 100% use them again. What a great company!!

Meredith H.
22:45 31 May 22
Great customer service- friendly, communicative, and efficient!

I have a sofa I bought about 4 years ago. It's still in very good shape, except that the back cushions, which are sewn on, had gotten dingy from use. I looked around at reviews on Yelp and liked what I read about Peace Frog. I scheduled an appointment with them and they gave me a price up front. The technician, Jeff, was friendly and professional. I must say, I wasn't expecting the service to work perfectly. The discoloration on the sofa looked permanent. But what a difference after treatment! It looks nearly back to new! I also expected some amount of "up selling" to other services — didn't happen and I never felt pressured. The price was exactly as quoted. Very happy with the service and I'll use them again. Thanks, Peace Frog! (Goofy name.)

Excellent service. Ryan went through the entire process patiently and gave me a detailed report after the job. The house was fresh and clean. Highly recommend👍

Very easy to book, friendly and professional.

Peace Frog gave our sectional a whole new life! You'd never know that two large dogs spend 75% of their day lounging on this couch. Great service! Unlike commercial cleaning services we've used in the past, Peace Frog didn't try to upsell services or products and was very transparent regarding costs and expectations. 5 stars!

We've used Peace Frog before and have always had great results. They've also given us great tips on how to quickly and completely clean up pet stains.This time we needed them just before we listed our home for sale. I couldn't believe how well our carpet turned out after they did their job.And then, just as the guy was leaving, I spilled some paint in a room! He came back in with his magic stuff and the paint stain disappeared! No one is as good as Peace Frog!

Richard G.
13:15 19 May 22