Peace Frog Specialty Cleaning
Top Notch Dryer Vent Cleaning in Austin, TX
If you're like most responsible homeowners, then you probably already do a lot to try and keep your home safe. But when was the last time you checked your dryer vent to ensure that it wasn't presenting a fire risk?
You might not think about it every day, but your dryer might pose a major hazard for your home and family. By their very nature, dryers are the perfect breeding grounds for fiery incidents. The facts speak for themselves: on average, clothes dryer fires account for nearly 15,000 structure fires, 15 deaths, and 400 injuries annually. That's not to mention that clogged-up dryer vents simply keep your dryer from working as well as it should, leaving you with soggy laundry, annoying burning smells, and even a broken machine.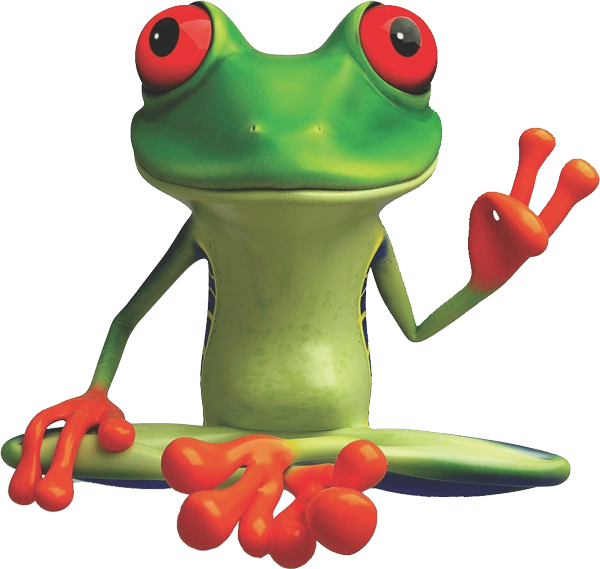 Professional Dryer Vent Cleaners
If you want to keep your family safe and prevent major hassles, then the message is clear: professional dryer vent cleaning in Austin and Round Rock is nothing short of essential. Peace Frog Specialty Cleaning's team of expert technicians are up for the job and eager to help. We have the technical know-how needed to handle dryer vent cleaning in Round Rock, TX to keep your home safe for years to come.
At Peace Frog Specialty Cleaning, we're not so out-of-touch as to believe that your typical cookie-cutter solutions will yield the best results for dryer vent cleaning in Austin, TX. Instead, we know that every home is built differently. Modern homes are constructed differently from homes built fifty years ago, and we take these simple factors into consideration on every job. We understand the unique risks that come with each kind of home construction, enabling us to deliver reliable solutions that are perfectly tailored to your specific situation. We use high-end equipment along with a deeply trained attention to detail to ensure that your dryer vents enjoy a pristine cleaning, blasting away dangerous dust balls or any other materials. We don't believe in wasting your time, especially when your laundry is on the (metaphorical) line, so we always work fast on your schedule and provide solutions on your budget.
Choose Peace Frog Specialty Cleaning
These days, home builders put dryer vents in just about every possible location. No matter whether your dryer is tucked away in a hallway, nestled in a kitchen, or hidden in a closet, we can provide the same great services to eradicate stubborn dust build-up. We'll make your dryer run like it's brand new all over again, helping it work efficiently and preventing major safety risks for your property. There's no two ways about it: Peace Frog Specialty Cleaning is the team to call to handle any and all your needs for dryer vent cleaning in Round Rock, TX and the surrounding areas. After all, there's a reason we've earned such a reputation for Central Texas' friendliest and most effective team of cleaning technicians. Take action to protect your property today by contacting us for a free quote!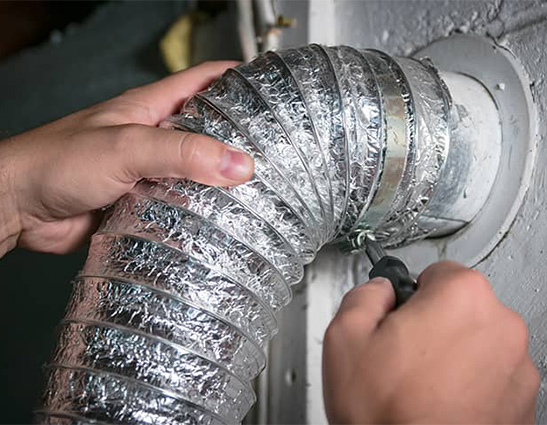 What Our Clients Say!
I have used peacefrog many times and will continue to do so in the future. Love the company, love the people and always happy with the price. I've had them come back for difficult spots at no charge. Could not recommend them more.

Our tech was thorough in explaining the service and follow up. The carpets are pretty old now and look great!

Carpet cleaning and scotchguard. Good communication and very professional. Will definitely use them again.

Really easy to schedule. Very professional, good quality service, and great job cleaning my carpets. Danny was very punctual, professional and did a great job. I would definitely recommend them and use them again.

This was my third time using them for cleaning our sofas. As usual, great on all fronts! Will continue to use them w/o any reservations whatsoever. Great ppl and great company!

I cannot say enough great things about Peacefrog Cleaning. The customer service is always top notch. Thank you for being so great.

As usual, Peace Frog was awesome. Jason did an excellent job.

Nathan & Gretchen A.
23:41 05 Jan 22
Our technician Carlos was friendly and efficient. He was super patient and answered all my questions about the process and his equipment. He carefully went over some areas that had old spills. We were standing by to help with moving some furniture, but he went ahead and moved it for us and got it moved back neatly. And he was done very quickly! Highly recommend!

The job was great for the money. Carlos was so nice and on time. I just want everyone to know that cleaning does not equal stain removal. Those are two different things. He steamed my couch and vacuumed it up and was very careful with my furniture and things that were in the way. He kindly informed me that the stains would not lift, and gave me some suggestions. A day later, when my couch was dry, I was able to remove the stains with a can of turtle wax upholstery cleaner that I found at Walmart for 6 bucks. Overall, great service for the price and I'll come back again.

mariana A.
21:35 31 Dec 21
Chad did an awesome job! Great customer service!

Juliann F.
02:06 29 Dec 21
Our cleaning specialist, Jason was fantastic. I highly recommend Peace Frog. We had a nasty spill in our home office over the holiday and they were able to send a rep that day to clean.

The serviceman was extremely professional and easy to chat with. Didn't feel pressured at all for additional services offered. He did a great job on our outdoor patio tile that was looking pretty rough. It's now complete restored.

Peace Frog has cleaned my furniture and carpet. Their people are responsive and professional. They do outstanding work and I would highly recommend them.

I've used Peace Frog twice, for carpet cleaning + rug cleaning + upholstery cleaning + power washing, and they're easily the best + most professional + most high quality company I've ever dealt with in relation to home work. And maybe ever. Ever. They're that good. Do yourself a favor and use them! (And give Ryan + Lamont a bonus!).

My experience with Peace Frog was very positive. I called to get a quote and schedule services, and within days a professional came to my home and did a great job cleaning my sectional, bar stools, office chair, and dinner chairs. All of them had pet stains from my cat when she was ill, and I'm happy to report that even though some of the stains were pretty old, the cleaning got all of them looking as good as new. I was really pleased and will use Peace Frog again in the future!

They always answer the phone! Extremely communicable!! Service oriented and very personable! They did exactly what they said they were going to do and then some! Chad and Lamont were very professional and courteous and went the extra mile to even vacuum up the Christmas needles on the floor! They were very careful and protected the doors and walls with their equipment as well. And, then Chad helped by putting my coffee table on foam so we could use our living room sooner. This company was everything they advertise and THEN SOME!!!! Thank you! I will always use and recommend Peace Frog!

Melanie A.
18:45 21 Dec 21
I had my dryer vent cleaned out - quick easy and professional - I'd use them again - the process was simple no hassle.

Jason was very professional, provided excellent customer service, and most importantly, did a great job on our carpet. Thank you!

Awesome experience! Super professional and my couches and area rug look brand new and smell amazing with clean products used! Thank you thank you! Highly recommend this company and team! They were super amazing!!

Krystle J.
00:06 16 Dec 21
Professional, fast, high quality service, competitive pricing, cool culture. Thanks!