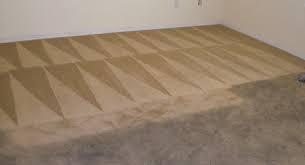 Whether your dog tracked in muddy paw prints or your kids have spilled juice all over the floor, you need to find an affordable carpet cleaning expert in Austin, and quickly.
The sooner you call Peace Frog Carpet and Tile Cleaning in Austin after staining the carpet the better. Every minute counts when it comes to protecting the biggest piece of furniture in your home—the carpets. Peace Frog's detergent free, eco-friendly style of professional carpet cleaning will get your carpets as sparkling clean and beautiful as the first day they were installed.
Experts recommend that you get your carpets cleaned professionally every quarter in high traffic areas and between 12 and 18 months for low traffic carpeted areas. However, if you spill or stain something on the carpets, it's better to call a professional carpet cleaning company as soon as you can to prevent the stain from soaking into the pads. Pet stains especially require attention as soon as possible as to prevent odors.
In Austin, carpet cleaning is done best by Peace Frog Carpet and Tile Cleaning. Their customers are impressed by their fast service, commitment to green and organic cleaning processes, and their guarantee that their customers be satisfied by every aspect of the service.
So when your carpets need some TLC after you spilled a glass of cabernet or if you just want to give them an extra glow before your next party, call Peace Frog today. Your home deserves to be beautiful. Call today and enjoy your beautiful home.