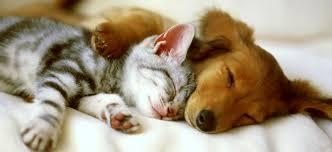 When your invited your pet to live in your home, you only pictured the wonderful things they would add to your home. You pictured snuggling, playing fetch, going for long walks, and their wagging tail when you got home from work every single day. While having a pet includes all of those things, it also includes some things you might not have signed up for, like pet stains, drooling, and pet hair all over the furniture. Though you can wipe up the drool and sweep off the furniture, it is really difficult to handle pet stains on the carpet all by yourself. When you need Austin pet-friendly carpet cleaning, call the experts at Peace Frog Specialty Cleaning!
When your Peace Frog carpet cleaning technician arrives at your home for your cleaning, you can rest assured that they will get your home back to its best in no time. We will use black light technology to pinpoint pet stains in order to extract the bacteria and odor from your carpets. Your technician will use a deep steam cleaning method to get your carpets fresh, fluffy, and clean. Best of all, our carpet cleaning solution is 100% safe for homes with pets and small children because it contains no harsh petrochemicals or chemicals such as ammonia or chlorine, which can be irritating to the skin or eyes. Our carpet cleaning solution is detergent free and is environmentally friendly.
Get your home back to its most beautiful by choosing Peace Frog Specialty Cleaning for your Austin pet-friendly carpet cleaning today!