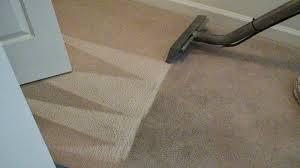 Don't you just love the look and feel of new carpet? New carpet even has a particularly wonderful smell that we all know and love. Well, just because your carpet isn't new does not mean that we can't love the feel, smell, or look of it! Carpets can get dirty and dingy over time, even under the best care. High-traffic carpeted areas can particularly look dirty after awhile because there's just so much action happening on top of it. When your carpet starts looking a little worse for wear, call Peace Frog Specialty Cleaning for Austin steam carpet cleaning!
When you schedule a Peace Frog carpet cleaning, your professional carpet cleaning technician will take excellent care of your floors because we know that the floors are the unsung heroes of your home. Your carpets are the biggest piece of furniture in your home and we know that you want them to look their best. Your technician will examine your carpets for stains and will use a steam cleaning method to get your carpets back to beautiful and fluffy. Our carpet cleaning solution is detergent-free and contains no harsh petrochemicals and is completely safe for homes that have pets or small children.
Here at Peace Frog we pride ourselves on offering excellent customer service and we hope that your experience with us is top notch. That's why we offer our 200% Peace of Mind Promise. If you are dissatisfied with your services in any way, just let us know and we will take care of it. We want to help you in keeping your home beautiful for years to come! Call Peace Frog Specialty Cleaning today for more information about Austin steam carpet cleaning.