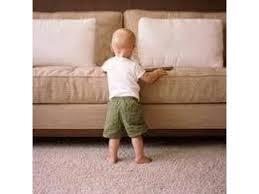 It's amazing how much life we live on our furniture. We talk, we laugh, we watch, we play, and we lounge on our upholstery. All this living can lend to spaghetti stains, red wine stains, pet stains, juice stains, and any other remnants of meals shared and dinner parties had. When your furniture starts to look a little worse for wear, call Austin's best upholstery cleaner—Peace Frog Specialty Cleaning! Our experienced upholstery cleaning technicians will get your home back to clean and beautiful in no time at all.
When you schedule a Peace Frog upholstery cleaning you can expect the service to be excellent and the results to be fabulous. Your Peace Frog technician will first examine your furniture for stains and to check for colorfast and dimensional stability of the fabric. Since upholstered furniture uses more varied materials and methods of manufacture than carpet special considerations will need to be made. Your furniture is in good hands with our skilled and knowledgeable technicians who will ensure that your furniture looks gorgeous and glowing once again.
Here at Peace Frog we specialize in cleaning many different types of upholstery including:
·      Micro suede
·      Wool
·      Leather
·      Many other common types of upholstery
So don't be afraid to host that dinner party or your child's birthday party. Share your home with the confidence that a Peace Frog cleaning gives! Call today for more information and for a no-obligation quote from Austin's best upholstery cleaner!