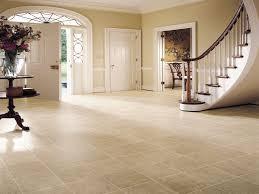 There's a reason that the kitchen is the heart and soul of your home. All dinner parties, late night brownies, midnight snacks, Saturday morning pancakes, and Thanksgiving dinners happen in your kitchen. The kitchen is the most bustling room in the home, and can often be a constant, huge mess, and can take quite a toll on your tile flooring. If your tile flooring looks a little worse for wear, call Austin's expert tile and grout specialist, Peace Frog Specialty Cleaning! Our fast and efficient technicians specialize in cleaning both porcelain and ceramic tile flooring, giving your home that gorgeous glow once again.
Here at Peace Frog, we would like to make you a deal. If you take care of the dishes, we will take care of your tile and grout in the kitchen. We would love to be your partner in keeping your home clean and gorgeous for many years to come. There's no need to get on your hands and knees, scrubbing and scrubbing to no avail on the grout. Let the experts handle it, and your home will glow without any extra effort on your part. When your Peace Frog technician arrives at your home for a tile and grout cleaning, be sure to ask about our grout sealing process, which will help maintain the cleanliness and durability of your floors.
When you need Austin's expert tile and grout specialist, be sure to call Peace Frog Specialty Cleaning for efficient services and friendly faces. With Peace Frog you can always rest easy with our 200% Peace of Mind Promise. If you are ever dissatisfied with our services, we will make sure that the problem gets solved!