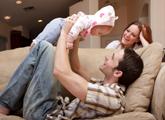 Benefits Of Professional Upholstery Cleaning Austin, TX Services
Keeping your furniture fresh and clean can be difficult. Typically, every day wear and tear, kids and pets are the biggest culprits. Luckily, our professional upholstery cleaning Austin, TX company can do the job for you.
Bedside saving you time, there are several other benefits. For one, if you hire us, we will remove all harmful allergens from your furniture. Couches and chairs that are used often will trap dust, dirt and debris that can turn into harmful bacteria or mold. Dirty furniture can damage your respiratory system as well, which makes it wise to hire our established company to rid your home of these dangerous toxins.
Another benefit of our upholstery cleaning Austin, TX company is extending the life of your upholstery. Regular professional cleanings will remove the dirt and will bring the fabric of your furniture back to life. Plus, it will help make the fabric more durable. Your furniture will look like new once again.
If you take advantage of our services, your furniture will also smell fresh and clean. Over time, fabrics trap musty odors from various sources that can give furniture an unpleasant smell. With our professional cleaning, those foul smells will go away.
Furniture that is used often can also become stained. You can try to remove those stubborn stains yourself, but our professional company has the expertise and equipment that will safety and effectively remove those tough stains without harming the fabric. We do not use any harsh chemicals or abrasive cleansers that could fade or damage your upholstery. In addition, we can safely clean any type of material such as leather, suede, imitation leather and microfiber.
Hiring our reputable and well-established upholstery cleaning Austin, TX company is truly a worthwhile investment. Your furniture and home will be free from dangerous allergens. Plus, your furniture will have a pleasant fresh and clean smell. and will look like new again.
Benefits Of Professional Upholstery Cleaning Austin, TX Services